Top Six Places To Emigrate To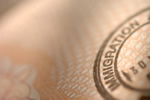 Top Six Places To Emigrate To
Making the decision to emigrate is not easy. You will essentially leave everything that you have ever known behind in order to live in a country that is relatively unfamiliar. Everyone has their own reasons for choosing to emigrate, whether it might be to secure better employment opportunities or just to try something new. There are several excellent countries to consider which can further complicate the decision.
There are several brilliant contries to emigrate to
To make things easier, there are a few things that everyone can do to ensure that they pick a great location to start a new life in. A number of people will visit a country on vacation for a brief time period and fall in love with the area. While it might inspire them to consider emigration, it is important to conduct a thorough investigation into that location and maybe even a few others. Once you are fairly certain that you know which country you wish to emigrate to, plan an additional trip there and really explore the area in depth. This will help you to confirm that you are choosing the right country for your specific needs.
But where's the Broadband and Sky+?
For those who are not sure where they might want to emigrate to, consider New Zealand. It is one of the most popular places to emigrate to and it is truly a beautiful country. Britons who are considering emigrating often site New Zealand as their preferred destination. The cost of living is excellent and crime rates are low. Weather conditions are mild throughout the year which also makes this country appealing to those who might be looking to escape the cold.
The high quality of life in New Zealand is also one of the most attractive factors for immigrants. Workers in this country are granted a large amount of leave during the year. Many will also point out the very reasonable working hours as well. The tax rates in New Zealand are also favourable which is very appealing for many.
New Zealand has fantastic views
Canada is another great country that many British citizens choose to emigrate to. This country is dealing with labour shortages and they frequently encourage immigration. Many people will notice that their relaxed immigration laws reflect this as well. Approximately 20 per cent of Canada's population is made up of immigrants today.
If you are looking to avoid congestion, Canada might be just the place for you. This country is quite vast and they boast the lowest population density in the world. Because Canada is so large, just about anyone can find an area to reside in which has an agreeable climate. Canada is considered to be a peaceful country to live in and they constantly receive accolades for various environmental achievements. They are also a member of the G8, or Group of Eight.
Canada, like America, but a lot safer
Another popular country to emigrate to is Australia. This country was built on immigrants and continues to welcome several thousand more each year. The economy in Australia is fairly strong and they have a continual need for skilled labour and tradesmen. The GDP per capita is just a bit more than it is in the UK.
There is a great deal of affordable housing in Australia which makes it appealing for immigrants. Many will also notice that the country has excellent schools and public services like hospitals and transportation systems. Similarly to Canada, Australia is also quite large and offers a variety of different climates to choose from. You can find rainforests and beautiful mountains along with the notorious outback. For those that are looking for a laid back and relaxing lifestyle, Australia is an excellent choice.
Spain is quickly becoming an ideal country to emigrate to as well. The country has strengthened its economy quite a bit in recent years and immigrants have made that possible. Spain has very relaxed immigration laws and around 11 per cent of the population is made up of people who were not born in this country.
One of the largest draws to Spain is the abundant supply of jobs in the service, agricultural, and construction industries. Anyone thinking of emigrating to this country should realize that the native language here is not English which could be an obstacle for some people.
spain
Spain, not your first choice but could be excellent
Another excellent country to consider when contemplating emigration is Dubai. This country has been economically prosperous for quite some time and is well known for its expansive construction projects. Each year around 200,000 people choose to permanently move to Dubai and there are a number of reasons that entice them.
If you want to get away from the cold in the UK, the climate in Dubai will be particularly pleasing to you. The area is rather arid and temperatures can reach as high as 45 degrees Celsius during the summer months. Potential immigrants will be happy to know that there are plenty of affordable houses to choose from. Due to the rapid growth of Dubai there are plenty of jobs to be found which generally have high salaries. This country has a great healthcare system as well.
dubai
Dubai is certainly a future city, but watch those laws!
France is also a great option for those who want to emigrate. It is not too far away from the UK which is a great for those who might be worried about getting homesick. With a quick flight you could be back home which would not be nearly as easy if you choose to go to Australia or Canada.
France has a wealth of culture and is a beautiful country all around. There are employment opportunities for immigrants and the quality of life is great. Although parts of France do get quite cold during the winter months, the southern coast remains mild throughout the year.
france
France; it's not all bread and snails
While the countries listed above are all great options to consider, make sure that you put a considerable amount of thought into determining which country will best suit your needs. Make a list of everything you want to find in the country you are considering emigrating to and then use it to help you gauge the value of each one. As emigration is not cheap, you want to make sure you get it right the first time.