New Zealand Proficiency Tests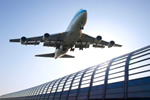 New Zealand Proficiency Tests
The English language qualification most often required by New Zealand's immigration authority is the International English Language Testing System (IELTS), recognised worldwide by most governments as the standard for immigration, work permits and higher education for its thoroughness and excellence. IELTS courses are offered by most New Zealand English language course providers, with 17 test centres set up around the country.
The IELTS General Training tests are taken in four parts: listening, speaking, reading and writing, with a focus on everyday usage of the language. Grades are awarded a scale of 1 to 9. The pass level for migrants entering New Zealand on a Skilled Worker visa is 6.5, rated as between competence and good - higher than in many other countries. An academic module is also offered, for those aiming for acceptance on undergraduate or post-graduate university courses.
Other formal qualifications in the language are the Test of English as a Foreign Language (TOEFL), the English for Speakers of Other Languages (ESOL) and the Test of English for International Communication (TOEIC). All courses offer qualifications by examinations, with TOEFL aimed more at evaluating the use and standard of the candidate's academic use of the language, useful for those planning on graduate or post-graduated university courses.
The TOEIC qualification is aimed at non-native speakers of English wishing to improve their workplace language skills as part of their plan to seek work in New Zealand. Employers in the business sector often require this qualification, or give the test as part of the process of employment. The ESOL course is comprehensive, covering everyday use of the language as well as academic and business English and is of use for post-graduate students and those looking for higher-level position within an established NZ company.
Although migrants with some knowledge of the English language can take the above tests without further study if they wish, it's best to take at least a short revision course with an accredited provider before applying for the test, since knowing the format of the examination in advance will assist in getting a higher score or pass grade. For those newly-arrived, many schools recommend a home-stay with a New Zealand family during the course, based on the 'use it or lose it' principle of language study.