English Language Schools In New Zealand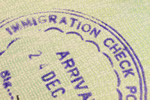 English Language Schools In New Zealand
Over the past few years, New Zealand has become a hub for English Language tuition, with a large number of specialist schools opening across the country and offering courses at every level, including the world-recognised IELTS grades.
TOEFL, TOEIC, university and high school preparation courses, degrees and diplomas as well as general English, business English and Pitmans ESOL are also popular.
The schools are mainly located in Auckland, Wellington, Queenstown, Christchurch, Dunedin, Hamilton and Nelson, and include government-funded as well as private schools. For new migrants, the International English Language Testing System score for work visas is set at 6.5. Christchurch is a major hub for English language tuition, with all its schools now cleared by government officials for any new damage caused by the 23 December 2011 earthquake and aftershocks.
The New Zealand government has instituted high quality assurance measures at all English language schools in the country, with education providers required to be registered with the New Zealand Quality Assurance (NZQA) body. Immigration will not grant visas to students on non-approved courses, as the government is committed to offering qualifications recognised across the world.
To be able to teach migrant students, schools must also register with the government's Code of Practice for Pastoral Care of International Students.
Minimum standards of care and advice are expected from all schools enrolling students from outside the country, as well as for newly-arrived migrants. Various levels are provided for tertiary education in the English language, from university through polytechnic to privately owned and run language schools.
The only exceptions to the above rules are courses which run for less than 12 weeks, known as recreational courses. Schools offering these courses do not have to register and courses do not need to be approved by the education authorities. However, they may be useful for new arrivals who need to brush up on their standard of English.
Student visas are made available for those who enrol in courses over 13 weeks in length, with a variety of courses offered, all of which have been granted official approval. Students in these courses are protected by the NZQA body and the government code of practice, and student fees are also protected if the educational establishment goes into liquidation, the course itself loses accreditation or the school is deregistered for any reason.