Jobs - Emigrating to Australia
This is the category page for all Jobs related articles within the emigrating to Australia emigration guide here on emigrate.co.uk...
Accounting And Finance In Australia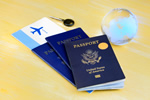 People immigrating to Australia will find plenty of job opportunities in the fields of accounting and finance. Over the last two decades, Australia has become a leading financial hub for the Asia-Pacific region, and as such, vacancies for professionals in the finance sector are in abundance. Both temporary and permanent positions in these...
Engineering & Construction Jobs In Australia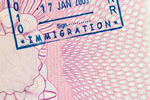 Due to the rapid growth occurring within Australia, employment in the fields of engineering and construction are in high demand. To make the job hunt easier, it is recommended that immigrants moving to Australia get in touch with a recruitment agency as soon as possible. There are quite a few found within Australia, including large...
Health Care And Nursing Jobs In Australia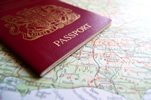 The health care and nursing industry is one employment sector of Australia that hasn't seen a reduction in worker demand. As a matter of fact, for emigrants who want to move to Australia, finding work in health care and nursing is one of the easiest ways to pick up a valid working visa. There are plenty of positions available throughout the...
IT And Internet Jobs In Australia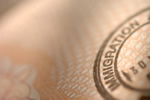 The Information Technology industry is on the rise in Australia. As a matter of fact, this industry has become one of the best of its kind in the world. With the growing importance of the Internet for business success, Australian employment in this industry is also booming. The growing reliance on an effective information technology system...
Management Jobs In Australia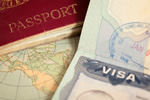 Australia is experiencing an increase in its overall employment workforce, especially when it comes to management and middle management positions. For emigrants, finding employment within Australia, in the field of management, is an expedient way to obtain visa sponsorship to live Down Under. No other position or industry, apart from the...
Offshore Oil & Gas Jobs In Australia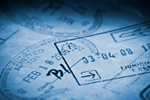 Since the global economic crisis of 2008, Australia has increased its domestic and foreign investment, with large industries and corporations now operating in major cities. Another industry that has continued to increase its productivity is the mining industry; in particular its offshore oil and gas sector. Miners, skilled manual labourers...
Operations And Logistics Jobs In Australia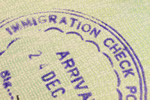 For emigrants moving to Australia, it may be difficult to simply arrive and expect to find suitable employment in the field of Operations, logistics. If individuals know they will be moving to Australia (without already having landed employment), it is best to contact a vocational recruitment agency in Australia. With all the other hassles of...
Production And Manufacturing Jobs In Australia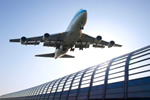 The production and manufacturing industry in Australia is the largest in the country, pulling in more than 70 billion dollars a year. Even though the industry hasn't increased its number of jobs over the past few decades, there are still employment opportunities within the sector. At the turn of the century, the industry made up for almost...
Sales And Marketing Jobs In Australia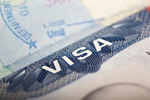 Within Australia, there is a diverse number of job opportunities in the field of sales and marketing. The industry contains such a broad range of jobs, from marketing researchers to event managers and advertisement representatives. There are literally thousands of Sales and Marketing opportunities across Australia, but many of the jobs are...
Services And Retail Jobs In Australia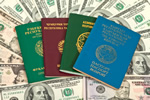 Once upon a time, the services and retail sector within Australia was a booming industry, responsible for pumping billions of dollars a year into the Australian economy. However, those days have since disappeared, as the retail and service industry continues a decline across the country. Unfortunately, jobs that were once provided to foreign...