Operations And Logistics Jobs In Australia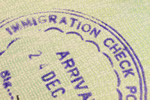 Operations And Logistics Jobs In Australia
For emigrants moving to Australia, it may be difficult to simply arrive and expect to find suitable employment in the field of Operations, logistics. If individuals know they will be moving to Australia (without already having landed employment), it is best to contact a vocational recruitment agency in Australia. With all the other hassles of moving to another country, the last thing emigrants should have to deal with is employment issues. Therefore, discussing possible job opportunities with recruitment agencies is ideally done months in advance.
When it comes to the best recruitment agencies to talk to, Hays, ?? and ?? usually provide great services and information. Within Australia, operations and logistics position come in a variety of levels and jobs, from the entry level forklift drivers to the operational managers of large scale distribution organistations. Some of the major industries that require work in the operations and logistics field include shipping, warehouses, distribution companies, transportation and the oil and gas industry.
With the range of job and positions in this field comes a range in salaries. The lower salaries are set aside for positions like house clerks, warehouse labourers and entry level operations coordinators. Salaries for these employees usually fall between $40,000 and $55,000 per annum. But of course, experience in the field will yield greater income.
One of the most demanding positions in the industry is that of logistics operation manager. The job usually entails the organisation, evaluation and oversee of distribution operations within a company. Everything from logistics management to operational strategizing is part of the position. Salaries for this job are not overly high, usually between $55,000 and $70,000 each year.
Positions within the industry that earn more than $120,000 are the State or Territorial Managers for a company. People in these positions usually have more than 10 years in a similar position, and are responsible for the state-wide operations of the distribution, transportation or logistics company.
Emigrants should have the necessary qualifications to work in the field of Operations, logistics in Australia. The minimum requirements for employees is a Bachelors degree in business administration, or some other related field. To move up the salary scale, most employees in the industry choose to have a Masters degree in business administration or business managements. If emigrants have already procured a Masters degree in business, then finding a position within the industry will be much easier. It is possible for new arrivals to study while working, furthering their careers.