IT And Internet Jobs In Australia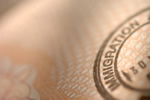 IT And Internet Jobs In Australia
The Information Technology industry is on the rise in Australia. As a matter of fact, this industry has become one of the best of its kind in the world. With the growing importance of the Internet for business success, Australian employment in this industry is also booming. The growing reliance on an effective information technology system within companies has led to the high demand in the IT and Internet field.
Australia has become one of the leading finance and commerce hubs for the Asia-Pacific. As a result, the last decade has seen an intense growth in foreign investment. Large, multi-national companies see Australia as the perfect place to expand their businesses. Its proximity to Asia and the attractive benefits offered by the Australian government make investing in the country quite appealing for foreign-run businesses. Of course, this increase in foreign investment means employment opportunities, not just for Australians, but for emigrants too.
For instance, a United Kingdom based company that move to Australia for time-zone benefits and closeness to the Asian market would provide vacancies for skilled overseas workers. This is the perfect opportunity for emigrants to find IT and internet employment in Australia. However, Australian-owned companies also scan for the most suitable IT candidates from overseas. The field generally requires the most skilled labour for it to be effective.
There are so many different jobs available when it comes to the field of IT. Overseas-based prospective workers can find positions in sectors like database design, consultancy, system analysis, technical writers, website development, information technology sales, network administration and software development. Most of the jobs available in this field are found in Adelaide, Sydney, Melbourne, and Brisbane.
Most of the larger companies operating in Australia require at least a Bachelors degree in Computing and IT. In addition, and extra information technology certificates or postgraduate degrees will be highly beneficial when applying for a job and working visa. Having a doctorate computer science or another similar field will also make the job application process much easier. Don't forget, employers currently scan the market for the most efficient IT professional, so having the necessary qualifications and experience is essential.
Because of the diverse number of jobs and positions within the industry, IT professionals earn various salaries. Some of the entry level positions will attract a salary of between $45.000 and $55,000. However, management positions within the IT sector, including team leaders, IT project managers, and IT consultants can earn upwards of $140,000 plus. These figures don't take into account the package benefits that usually come along with positions in larger companies and corporations.