Living - Emigrating to Australia
This is the category page for all Living related articles within the emigrating to Australia emigration guide here on emigrate.co.uk...
Climate In Australia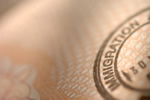 Australia is an extremely large country, stretching from the equatorial climates of the continent's top end, to the southern, colder climates of temperate Tasmania. It is impossible to describe Australia's climatic conditions under a single category, as the country is just too large to do so. However, this means emigrants have a plethora of...
Costs Of Living In Australia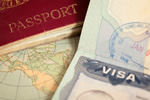 One of the biggest worries for new arrivals into Australia is cost of living. How much will a person need? How much will a family need? These questions are usually at the forefront of every emigrant's mind before and after the move to Australia. Of course, emigrants from places like the United Kingdom and the United States come from countries...
House Hunting In Australia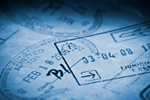 It is often referred to as 'the great Australian dream'. However, for many, trying to achieve this dream can quickly become a nightmare. Owning or renting a home in Australia is something all emigrants will have to deal with sooner or later. It is simply unavoidable. Both systems have their ups and downs, especially when it comes to costs and...
Job Hunting In Australia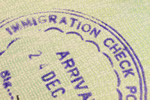 For emigrants wishing to obtain a working visa, having a job before moving to Australia is essential. It is almost impossible to enter Australia without landing a job, as highlighted by the requirements for resident visas. However, there are several avenues foreign individuals can take to find employment in Australia. Just remember, people...
Lifestyle In Australia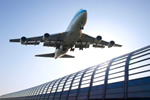 Australia is among the world's most popular emigrant destinations, due to its unique culture, fascinating landscape, and most of all, appealing lifestyle. No other country in the world experiences the lifestyle that Australia provides. It is no wonder many thousands of emigrants move to the Great Southern Land every year…tourists come for a...
Property In Australia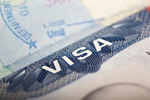 Australia has one of the world's most progressive property markets. About 70 percent of citizens within Australia own their own home or property. Although renting is also possible, emigrants will more than likely want to purchase property when living in Australia, especially if the move down under is set to be a long one. There are many...
Telephone & Internet In Australia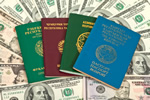 Being an industrialised, 'first world' country, Australia boasts a modern and generally effective telephone and internet network across the country. Even though Australia is a remote country in comparison to other continents around the world, the nation has strived to keep the telephone and internet systems up-to-date and accessible to...
Health Care In Australia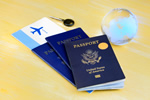 One aspect of living and working in Australia that emigrants may not fully understand is the high income tax. However, that income tax provides Australians and most emigrants with subsidised health care services, among other things. Fortunately, Australia boasts one of the most equitable health care systems in the world. The average life...
Cost Of Living In Australia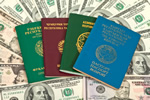 Right now, Australia is experiencing a housing bubble, which is seeing the demand for properties in the rental and buyers markets. As a result, housing prices throughout Australia's major cities are continuing to increase gradually. Rental properties have also increased over the last few years. However, it is possible to understand the costs...