Accounting And Finance In Australia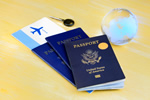 Accounting And Finance In Australia
People immigrating to Australia will find plenty of job opportunities in the fields of accounting and finance. Over the last two decades, Australia has become a leading financial hub for the Asia-Pacific region, and as such, vacancies for professionals in the finance sector are in abundance.
Both temporary and permanent positions in these fields are in high demand. Before arriving into Australia, it is recommended that potential employees contact one of the many recruitment agencies located throughout Australia. Command Recruitment, Jobaroo, or Hays International are among the leading recruitment agencies within Australia. Immigrants should be able to find employment opportunities in the financial sector, regardless of experience or level of higher education. However, when it comes to salary expectations, recent graduates with limited experience will certainly procure a lower salary package than others with years of experience.
Sydney is the largest financial hub within Australia, with more than two-thirds of the country's financial operations occurring there. Australia's largest city is home to several significant corporations and financial centres, including the Reserve Bank of Australia and the Australian Stock Exchange. There are also numerous major brokers, investment companies and banks located in the Central Business District of Sydney, or in the suburb of North Sydney (just across the Harbour Bridge).
In addition to Sydney, Melbourne is also rapidly growing in its global importance. Australia's largest banks are based in the city centre, including National Australia Bank and Australia New Zealand Bank. Brisbane and Perth are also developing, and boast a plethora of financing and accounting opportunities.
If individuals are looking for employment in the financial sector, there are certain education requirements companies will be looking for. Lower level employment in these sectors will require a minimum of bachelor degrees in finance, financial accounting, or commerce. However, potential employees will find greater opportunities in high level employment if they have attained a Masters degree in a related field. Some of the more desirable Masters qualifications for jobs in finance and accounting include a Masters degree in Finance, Commerce, Business Management, Business Administration, Economics, or Financial Mathematics.
There are so many different jobs within the finance industry, therefore, the range of salaries is also quite diverse. Starting annual salaries for recent graduates, if they go into jobs like Account Payable Clerks, Accountants, Payroll Clerks, Credit Controllers, Internal and External Accountants, and Assistant Accountants, will fall between $35,000 and $55,000. However, this largely depends on the city and size of the business. Of course, individuals in these positions with 15 years or more experience will demand higher income, between $65,000 and $90,000 per annum.
The higher end of the spectrum demands much larger yearly incomes. Most management positions, such as Commercial Managers, Financial Planning Directors, and Chief Executive Officers earn anywhere between $120,000 to $250,000 per year. Many of these positions require experienced employees with over 10 years in a similar role or position.