Production And Manufacturing Jobs In Australia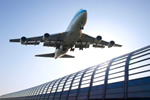 Production And Manufacturing Jobs In Australia
The production and manufacturing industry in Australia is the largest in the country, pulling in more than 70 billion dollars a year. Even though the industry hasn't increased its number of jobs over the past few decades, there are still employment opportunities within the sector. At the turn of the century, the industry made up for almost half of the total exports, in the various manufactured products. These include the car industry, food and beverage industry, petrochemicals, metal products and textiles.
Most jobs in the manufacturing and production industry are blue collar labour, but there is a selection of positions that see experienced workers from overseas become highly desirable. These are mostly managerial positions. But it is still possible to apply for a working visa for non-managerial jobs in the manufacturing and production industry, especially if emigrants are between the ages of 18 and 25 with experience in similar positions. When it comes to skilled workers, the industry is in demand of machine operators and fitting specialists.
Most of the jobs in the production and manufacturing industry are found in the major industrial cities of Australia, including Sydney, Brisbane, Melbourne, Perth, and Newcastle. Jobs are found in many different environments, from factory workers to storage and warehouse employees. Some of the different positions available within this industry include assembly line worker, industrial design engineer, draftsperson design, machine operators, toolmakers, packers and fillers, warehouse management, factory supervisor, and process workers.
Qualifications are necessary for working in the upper management positions. Employers usually ask for degrees in business administration, and the larger factories often require Masters degrees in business admin, not to mention several years experience in a like position. Positions that are considered entry level are not dependent on university level qualifications. However, there are some blue-collared positions that require specific certification, such as forklift licenses. This is where skilled migrants become desirable for employers. In addition, engineering positions are only available to employees that are fully accredited with Engineers Australia – the governing authority for this industry.
For entry level employment in this sector, workers can expect to earn between $40,000 and $50,000 for the skilled labour jobs, and between $30,000 and $40,000 for the unskilled, processing jobs, on average. On the other end of the spectrum, employees in management and supervisory roles will demand salaries between $80,000 and $120,000 on average. However, this is dependent on the company employees are working for, and the level of experience. Average salaries throughout the manufacturing and productive industry hover at around $75,000.