Services And Retail Jobs In Australia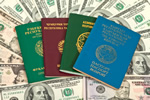 Services And Retail Jobs In Australia
Once upon a time, the services and retail sector within Australia was a booming industry, responsible for pumping billions of dollars a year into the Australian economy. However, those days have since disappeared, as the retail and service industry continues a decline across the country. Unfortunately, jobs that were once provided to foreign individuals are now much more difficult to find. But, if emigrants look hard enough, there are some employment opportunities for skilled individuals in the services and retail sector.
What happened? Well, it can be said that a few things seemed to hit Australia (or parts of it) at the same time. This led to the crippling of numerous significant economic sectors, including the finance industry. The world economic crisis in 2008, coupled with some devastating natural disasters over the last few years (including Victorian bushfires, Queensland hurricane, and Southeast Queensland floods) has resulted in a lifestyle change among locals. Instead of racking up debt on credit cards or other monetary cards, people have been urged to control their finances. Of course, this meant less spending, especially with borrowed money. As a result, many shopping centres and other retail outlets have suffered.
When it comes to qualifications, people with degrees in business administration or commerce are able to work in higher-end positions like store managers or department managers. This is particularly helpful to find employment in the retail industry. However, many companies tend to hire those who have several years experience in the sector also. When it comes to services, accreditation in the service field is generally the minimum requirement. For example, a massage therapist or hair stylish would need to have proper accreditation, either from Australia or overseas, to find employment.
Nevertheless, there are still jobs available in this sector. The most appealing part of the retail and services sector is that a range of employment levels, from entry to experienced, are offered. Some of the more available positions in the industry are the upper-level jobs. These include store managers, department managers, and assistant managers. There are also positions for sales representatives within this field.
Salaries within this sector are not overly high for most positions. Many of the positions fall between the low – medium income range. The position that demands the highest salary in this industry is the store or service manager. However, their salary falls between $50,000 and $65,000 per annum. This largely depends on how many years experience employees have and where they are working. Entry level employees are often paid hourly wages rather than salaries, so yearly incomes for these employees can range between $12,000 and $30,000.