Engineering & Construction Jobs In Australia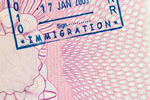 Engineering & Construction Jobs In Australia
Due to the rapid growth occurring within Australia, employment in the fields of engineering and construction are in high demand. To make the job hunt easier, it is recommended that immigrants moving to Australia get in touch with a recruitment agency as soon as possible. There are quite a few found within Australia, including large recruitment agencies like Hays International.
In saying this, people moving to Australia with years of experience in one of these fields shouldn't have trouble finding a position. However, jobs in these industries are mostly found in areas outside the main cities of Australia, since this is where population development and the country's natural resources are mostly located. Potential employees in Australia's engineering and construction industries should be prepared to live where the work is.
Engineers are in great demand throughout Australia, largely due to the fact that mining is an enormous industry and infrastructure development around the country is on the rise. Civil, Mechanical, Electrical, Environmental, and Chemical Engineering jobs are in abundance. Professionals who have experience working with transportation, roads, tunnels, water structures and mining equipment can find plenty of vacant positions. In addition, the high demand means companies are willing to pay more.
Within the Engineering sector, new graduates or those professionals with limited experience will usually begin at the lowest scale salary, which could be anywhere between $50,000 and $60,000. Most of the lower paying jobs are in the waste and water sectors, electrical engineering, and field engineering. However, the more experience professionals have, the higher the salary will be. Maximum salaries in this field range from $120,000 per year to $200,000+.
Engineering professionals should have a Bachelors degree in Civil Engineering, Chemical Engineering and Mechanical Engineering at minimum. Associates degrees and Masters degrees in the field of engineering are recommended to move up the salary scale. However, to work in Australia as an engineer, immigrants need to have their qualifications assessed by the industry's governing body first. A certificate allowing individuals to work in this field will then be issued.
Construction jobs in Australia are also in abundance. The field includes professionals like electricians, builders, plumbers, carpenters, bricklayers and concreters. Even though the industry has more than 850,000 workers at last count, there is a shortage in Australia. Both short term and long term job prospects are available within the country.
Most workers in this field, with full qualifications, earn anywhere between $30,000 per year and $60,000. However, this is just a rough estimate, considering that most employment in construction is paid by hourly wages. Nevertheless, in areas of high demand, plumbers, electricians and other trade workers can charge high hourly rates. It is not uncommon for some employees to be earning over $80,000 per annum. Positions like construction site managers will earn in excess of $90,000 per year.
Even if professionals in the construction industry have years of experience and full apprenticeship and training qualifications, they still need to be assessed by Trades Recognition Australia (TRA) before being eligible for work. That is unless an employer has provided the individual with sponsorship for a temporary work visa.