Health Care And Nursing Jobs In Australia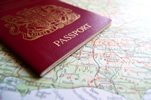 Health Care And Nursing Jobs In Australia
The health care and nursing industry is one employment sector of Australia that hasn't seen a reduction in worker demand. As a matter of fact, for emigrants who want to move to Australia, finding work in health care and nursing is one of the easiest ways to pick up a valid working visa. There are plenty of positions available throughout the country, including in both metropolitan and rural areas.
From pediatricians to geriatric health care nurses, there is a great range of employment found in this industry across Australia. Due to the high demand for employees in this field, emigrants can choose to apply for temporary or permanent visas.
The first thing emigrants need to do to find employment in Australia's health care and nursing industry is to visit the required skill recognition councils within the country to have their medical skills assessed, and other necessary requirements like English competency exams. The full assessment fee is usually around $800. Following this, contact a recruitment agency to look for employment within the proper fields. Medical practitioners could also apply for the Rural Workforce Agency, which recruits for jobs in the more remote areas of Australia.
Once a job has been found, contact the required authorities in Australia for registration, which should be done before applying for visas. Doctors can apply for State and Territory registration through the Australian Health Practitioner Regulation Agency (AHPRA). Nurses should contact the Australian Nursing and Midwifery Accreditation Council (ANMAC).
There are so many different positions available in the health care system of Australia, and basically all of them are in need of employees. Medical practitioners, medical specialists, pharmacists, occupational therapists, physiotherapists, general nurses, midwives, emergency nursing and pathologists are just a small selection of position vacancies in abundance within Australia. Generally speaking, the rural sector is more in need than the metropolitan health sector.
To work in these positions, an emigrant must be fully qualified by a recognised university in a relevant field, and have the required certification and accreditation to practice the chosen profession. For example, nurses must hold a Bachelors degree in the field nursing, and a postgraduate specialist degree will certainly assist in the job search. A doctor must hold a Bachelor of Medicine, Bachelor of Surgery degree, or an equivalent qualification to work in Australia.
When it comes to salaries, it is no secret that medical practitioners receive quite a high income in Australia (as in other parts of the western world). A salary for a medical practitioner in Australia differs between states, but the average hovers between $90,000 and $140,000 with several years experience. Of course, specialists can earn $150,000+ per year, depending on the number of hours they work. Nurses generally receive a salary of between $60,000 and $80,000 per year.