Money And Costs - Emigrating to Australia
This is the category page for all Money And Costs related articles within the emigrating to Australia emigration guide here on emigrate.co.uk...
Getting On Your Feet In Australia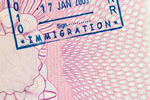 The process to migrate to Australia is a long and expensive one for most emigrants. Visa costs, application procedures, medicals, interviews, and simply tying up loose ends should all be taken care of prior to a move to the Great Southern Land. However, upon arrival in Australia, there are a plethora of things people need to do to settle and...
Household Costs In Australia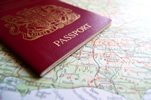 Regardless of how much an individual makes per year, everyone in Australia will feel the pinch when it comes to household expenses. The country is relatively expensive, and families in particularly will notice how the monthly salary sometimes seems to fall through ones hands like sand in the hour glass. Of course, many western countries...
Insurance And Healthcare In Australia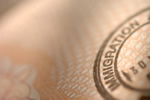 Even though the Australian government provides health care for citizens and permanent residents, there are always going to be costs involved with the health system. These costs differ depending on circumstance, individual earning power, and choice. However, in comparison to other health systems around the globe, Australia provides quite a...
Leisure Costs In Australia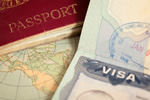 For most emigrants moving to Australia, the biggest concern is usually costs, and whether the lifestyle Down Under will be better than their current homeland. Of course, getting an idea of daily expenses and leisure costs is a great way to relieve the stress (or change ones mind) about a move to Australia. It is difficult to give exact costs...
Moving And Shipping In Australia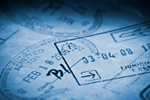 Picking up one's life and relocating it to another country is never easy. There are so many things to consider when taking the plunge and moving Down Under. But the costs of relocating are certainly on the forefront of everyone's mind. Yes, moving countries, especially with a family, can be expensive. However, for most people who experience...
Opening A Bank Account In Australia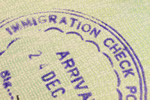 Upon moving to Australia, emigrants need to take care of a few things, just to help them get settled. One of the most significant objectives when people first arrive is to open a bank account within Australia. Well, this is no longer too difficult to accomplish, and it's even possible to complete this step while still living overseas.There...
Schooling In Australia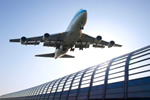 Education in Australia is of high quality in most major centres and towns around the country. Children are provided with fantastic opportunities to study a well-rounded education, including academics, sport, and other extra-curricular fields. Before reaching Australia, parents need to choose whether they will send there children to schools in...
Tax And Social Security In Australia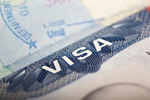 Yes…it is true. Tax is a part of life. However, in Australia, it seems to be a much bigger part of life than in other countries around the world. The taxation system within Australia is not only complex, but relatively high. There are several different tax procedures that effect different individuals within the country. Personal income,...
Transfer Money To Australia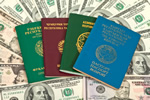 For some, leaving their home of origin and moving to Australia means a fresh start. However, for others, the move to Australia is more about a lifestyle change than a clean slate. This is especially true for emigrants who have to continue making payments to their home country even after they leave. It doesn't really matter why payments are...