Moving And Shipping To The UK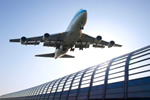 Moving And Shipping To The UK
Making a hopefully permanent move to another country is an expensive business involving everything from your personal transport costs to charges for shipping your personal belongings and household effects, along with necessities such as visa fees, if any. Most personal effects are duty-free on entry to the UK. You should also take into account the cost of staying in a hotel until you have found suitable accommodation.
After you've decided on the best location in the UK for your needs, checking out the basics on the internet, such as cost of living, availability of suitable rental accommodation and employment opportunities is straightforward, with initial lodgings easily booked online. Once in your chosen area, you will find many businesses able to help you get control of your new life.
Costing out shipping charges for your possessions involves requesting quotes from several companies in your home country, as logistics firms don't post examples of costs on their websites. As regards the cost of a visa for yourself, plus your family, if applicable, this website ( www.ukba.homeoffice.gov.uk/visas-immigration/) gives current details, but regular checks should be made on the UK Border Agency's site as the service is undergoing frequent changes at present.
If you're planning to rent a property on arrival, after you've decided on an affordable rent you should set aside at least three months' rent as landlords require several months in advance plus a holding deposit set against any damage which may occur during your tenancy. The rental agency will also charge a fee, usually arranged in advance and paid when tenancy begins.
If you're planning on purchasing a property, your initial outgoings will be considerable and include a deposit of around 20 per cent of the full agreed purchase price. You will need to add on the cost of arranging a mortgage, if required, plus property taxes, a homebuyer's survey fee and legal charges.
If you are arriving on the intra-company transfer scheme and starting work immediately or have a job offer, the best and most stress-busting move is to employ a relocation specialist before you arrive to take care of the essentials. Most relocation specialists offer packages which can be tailored to your direct needs and even include finding the appropriate schools for your children.
If you are coming in from an EU/EEA country or Switzerland, it still makes sense to hire a relocation company, especially if you're bringing dependents, as you can specify your desired location, type of accommodation, schools, etc to suit your anticipated lifestyle. This leaves you free to concentrate on settling in.