Leisure Costs In The UK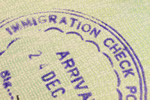 Leisure Costs In The UK
The cost of having fun during leisure times in the UK varies from free to pricey, dependent on the activity, with the free sector including most of the UK's glorious natural beauty, national parks, coastal areas and many of its historic attractions and museums. Hiking, walking, trekking and exploring charming market towns and tiny villages is a favourite British occupation.
For migrants with children, there are plenty of activities, including theme parks, zoos, marine parks and other attractions for young people. Alton Towers is the favourite, with fabulous rides and much more, and costs ?112.80 for a one day-visit by a family of four. The Lancashire coastal resort of Blackpool's Pleasure Beach Park is a more traditional seaside attraction, with charges halved for online bookings.
London's museums are free to all, although major attractions such as the Tower of London, Hampton Court Palace and London Zoo charge families ?55, ?43.46 and ?79 respectively. Magnificent Windsor Castle charges for a family of two adults and two children are ?69. Wandering around the ancient medieval heart of the City of London is free.
Britons are famously addicted to the sport of football, with most towns and cities having at least one stadium, home to a local club, holding regular matches. Ticket costs vary, with Premier League matches charging between ?28 and ?50 per ticket and famous London club Tottenham Hotspur charging between ?36 and ?80.
Fitness centres are popular in the UK, with a choice between council-funded and council-run centres and commercially-run facilities. The average monthly charge runs between ?45 and up to ?90 or more for famous-name fitness centres in London. Regular visits aren't only good for your health; they're also great for making friends.
A popular leisure activity on weekends is the 'staycation', a weekend break in beautiful surroundings without leaving the UK. Any time of year is good for a staycation, with skiing in the Scottish Cairngorm Mountains costing around ?183 in the high season including half-board at a hotel for two nights.
A favourite weekend destination if you're living in London is the vibrant yet historic seaside resort of Brighton. A double room in a seafront hotel costs around ?70 per night, and there's lots to see and do as well as a wide choice of restaurants, pubs, bars, buzzing clubs and music venues, all the perfect accompaniment to a stress-busting weekend break from the city.