Transferring Money In The UK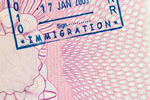 Transferring Money In The UK
There are various methods for transferring money to and from the UK, with stringent money-laundering regulations involved for larger amounts in either direction. Options include bank-to-bank, online money-moving companies such as Moneybooker and UKForex, the United Kingdom Post Office, PayPal-Business and Western Union, best for cash transfers to your home country.
Your UK bank may be able to provide a money transfer service similar to that packaged with HSBC's 'Passport' account, allowing transfers to be easily arranged. For those still arranging bank accounts and needing funds from home, money transfer companies such as Western Union local offices are the fastest answer.
Walk-in offices in London and major cities have corresponding overseas branches and can accept or send cash transfers on your behalf. They can also facilitate the immediate transfer of funds over the internet or by phone from your credit or debit card and are useful in an emergency.
Western Union offers an online money transfer service as well a cash transfer service. Payouts are made at locations in over 200 countries and you can receive money from home in the same way. Payments are taken from credit or debit cards; if you have neither then you can send or receive cash at your nearest Western Union office.
Another method of sending money home is by wire transfer via larger branches of the UK Post Office. A daily limit of ?1,400 is set on transfers and recipients can collect cash from designated overseas banks. Identification is required for transfers of over ?700, and Post Office money orders can be safely sent and cashed at overseas banks.
The International Bank Transfer Service is used by UK banks for both sending and receiving funds from abroad. Put simply, intermediate banks provide the connection between your UK account and the designated bank in your home country, either for payments or receipts of funds. As with most bank services there is a charge, dependent on the location of the receiving bank.
As regards exchange rates, banks are not known for the best rates on international money transfers, making regular transfers in either direction more expensive than necessary. Offline money transfer companies' rates are also below the average, although transfers are faster. The Post Office advertises free transfers, but again, rates are not great.
The best rates are obtained by using an online money transfer website, with Moneybooker a straightforward service once you've registered. However, for farther-flung countries, transfers can take up to a week, dependent on the banking services in the destination country.