Sales And Marketing Jobs New Zealand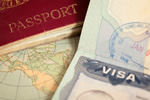 Sales And Marketing Jobs New Zealand
Sales and marketing positions are available in all regions of New Zealand in a variety of companies across the entire employment sector. Specialist online and offline recruitment agencies and advertisements in the national press are the best way to begin searching for your ideal job. Job centres provided by the New Zealand government tend to focus mostly on unskilled work.
All levels from managerial to sales staff and entry-level positions are available, with salaries dependent on the location of the company and the responsibilities of the job. It should be remembered that, although salaries are lower outside Auckland and especially on South Island, costs of living outside major cities are also much lower.
For example, an interesting position for a determined and experienced Sales Manager is being offered by a Wellington-based winery marketing its Pinot Noir and Sauvignon Blanc vintages internationally as well as to the home market. The successful applicant will report directly to the CEO of the company, and will be enthusiastic, innovative and self–motivated. Experience in international sales is required, and the position of Marketing Manager is also open.
If Auckland is your preferred destination, a major player in the steel industry is searching for a Sales and Marketing Manager. Applicants need to be dynamic and committed to driving the business onward and upward, using innovative sales techniques and strategies both with existing and new clients. The ability to focus the existing sales and customer service teams is essential, as is proven experience in a similar position and excellent qualifications. The salary package is quoted as 'attractive'!
Another interesting and fun job as a Marketing, Sales and Media Co-ordinator is open in Auckland. Working for a touring entertainment company, the job is 'sole charge' and involves daily press releases to the media, exploring other media opportunities, planning advertising campaigns and a social media strategy and much more besides. Tertiary qualifications in a related field are required, along with proven experience in implementing marketing strategies. Lateral thinking is an advantage and excellent computer skills are essential.
If fishing is your favourite hobby, a popular New Zealand fishing magazine based in Nelson is looking for a Marketing and Media Advertising Sales Consultant. This team-based full-time position involves selling advertising and marketing strategies to clients both old and new, and requires experience in the field as well as a positive attitude towards the stress linked with publication deadlines. Salary is on a basic plus commission basis.