Production And Manufacturing Jobs New Zealand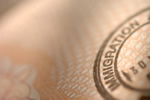 Production And Manufacturing Jobs New Zealand
For skilled migrants, jobs at all levels in production and manufacturing can be accessed in most major cities and towns, and include positions in factory management, industrial design, machine operation, production engineering and much more. Auckland and Wellington are the main manufacturing centres, both major cities equipped with all local amenities and a wide choice of accommodation, schools and leisure facilities. Several online recruitment agencies specialise in the sector.
For example, a Wellington manufacturer requires an electronics research and development technician for its product development division. Working with prototypes, assessing test results and requirements, problem-solving and writing reports are the main duties, with requirements for the position including tertiary qualifications in the electronics field, testing and evaluation experience, and the ability to work under pressure. Salaries on North Island are higher than on South Island, as are expenses.
A production team leader is required by the Auckland branch of an international food manufacturing company, with managing line leaders monitoring key quality, health and safety and production issues, meeting and exceeding targets and monitoring plant performance all part of the job description. Experience in manufacturing, preferably in the automotive or pharmaceutical industries, is required, along with outstanding communications and interpersonal skills. Tertiary qualifications are preferred, and practical, hands-on skills are essential, as is a minimum of 10 years' experience in a similar position.
A Christchurch manufacturer is looking for an electrical and mechanical maintenance engineer for its production line to work on maintenance of its processing equipment and services at its busy plant. The successful applicant will report to the Engineering Manager and will need previous experience in a dairy produce-oriented plant. Troubleshooting skills are essential, as are light fitting and fabrication experience and a recognised trade qualification.
A manager with extensive previous health and safety experience is required in Whangarei for another dairy food manufacturing plant, with the job focusing on advice and technical support to both workers and management on how to reduce the incidence of industrial injuries and environmental problems. The ability to motivate colleagues and workers is important, as are tertiary qualifications and at least five years' experience in the field of industrial health and safety as well as a strong technical background.