Operations And Logistics Jobs In New Zealand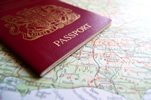 Operations And Logistics Jobs In New Zealand
The field of operations and logistics is wide in New Zealand, with many companies across the sector in various locations on both islands requiring staff with qualifications and experience. The transport and manufacturing sectors are major employers, with freight forwarding companies also seeking staff at all levels as well as coordinators and managers.
For migrants seeking an interesting job, a wine company in Hawkes Bay is looking for a Logistics Coordinator to supervise all aspects of warehousing and transportation of fine locally produced wines. The successful applicant must be experienced in computer programmes such as Excel and Word and have a good knowledge of warehousing inventory systems and invoicing. Knowledge of packaging processes and the wine trade in general are advantages.
Located in Canterbury province 40 minutes from Christchurch, a dairy product farm requires a Production and Logistics Planner with experience in setting up and managing systems on a daily basis. The ability to devise innovative solutions aimed at streamlining the company's operations is needed, along with problem-solving and sound analytical skills. Experience in a logistics-based production environment is essential, with persuasive people skills also a necessity.
A general aviation group in Auckland requires a fleet operations manager, a new position due to the company's growth over the last several years. The successful applicant will be working in the helicopter division and the job will include domestic and overseas travel. Tasks include managing the fleet of 30 helis and ensuring availability when needed, with the manager reporting directly to the division CEO. Senior managers, engineers or pilots are envisaged as being suitable for the position.
Another interesting position in Auckland is with a small, fast-growing company who now needs an Operations Manager. The firm specialises in water-damage restoration, renovating flood-damaged commercial and residential premises. The new manager will supervise and allocate tasks to a team of technicians and must be experienced at the managerial level. Interpersonal skills are essential for successful liaisons with insurance companies and clients, and the manager will report directly to the company CEO.
A high-pressure, top-level position in the field of logistics management is offered by a Wellington company looking for a Regional Operations Manager. The company provides telecommunications services across the South Pacific and seeks an exceptional applicant able to successfully manage the Sales, Operations and Finance aspect of regional distribution. Travel is included and the applicant needs a business degree or equivalent, proven experience in the field, top-class people management skills and results orientation.