Offshore Oil And Gas Jobs New Zealand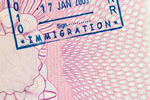 Offshore Oil And Gas Jobs New Zealand
Although New Zealand imports just over half its oil needs, the local industry covers oil and natural gas fields at Kupe, Maari, Kapuni, Maui and Pohokura as well as the offshore areas near Gisborne and Canterbury, with exploration being carried out in the Great South Basin. New Zealand's main energy body is the Petroleum Exploration and Production Association.
Several major oil and gas staff providers with offices across the country supply New Zealand's offshore oil and gas industry with experienced rig workers and specialists in the field such as geoscience experts, technicians and operators. Total Marine Services is a brand leader in the country, providing crews for offshore rigs as well as support vessels, drill ships and construction vessels.
At the present time the industry is experiencing a worldwide skills shortage, making for job opportunities at a higher level than in recent times. For example, a recent advertisement required a Senior Production Optimisation Engineer to oversee production at offshore wellheads in various New Zealand locations. A Senior Production Technologist is required by the same company.
A New Zealand engineering consultancy is looking for a Senior Project Manager to work with a number of ongoing onshore and offshore projects in 2012 and beyond. This is a permanent position and requires at least 10 years' experience in the field. For professionals in the field interested in exploration, a company working out of New Plymouth requires a Senior Logging Geologist with skills in analysis of survey reports determining zones of interest.
A major player in the oil and gas field, also based in New Plymouth, is requesting applications from Electrical/Mechanical LWD technicians to perform calibrations, diagnostics, maintenance and repairs on down-hole equipment including electronics. Experience in setting up and taking down all down-hole equipment as well as skills in electronic and computer operation are required, together with a relevant bachelor's degree and at least five years' experience.
For those wishing to get into this interesting sector, an entry-level position is offered by a company offering general oilfield services, again located in New Plymouth. The successful applicant will work on PSL equipment under strict supervision, learning the skills required by the iLearn Competency Programme.
Tasks at the well site are included, and competency in basic maths, the English language and computing are required. The job provides a ground-level entry into the oil industry's Service Jobs category.