Engineering And Construction Jobs In New Zealand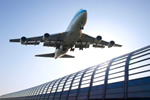 Engineering And Construction Jobs In New Zealand
Jobs in the engineering and construction industry are widely advertised both online by job recruitment agencies and in local media. Available in many different regions of the country, positions range across the entire industry, from civil engineering through the environmental and geotechnical sectors to the electronics, pharmaceutical and water industries and more. Geotechnical engineering is a crucial sector in this earthquake-prone corner of the world.
Many companies in the field are happy to welcome skilled migrants with relevant qualifications and experience, with earthquake-damaged Christchurch a present-day hub for construction and civil engineers, project managers and suchlike jobs.
As with many other jobs in New Zealand, recruitment agencies are a good place to start, with a choice of positions in all regions and practical assistance on visa and relocation issues.
For example, as of January 2012, a major construction company with sites across the country including in Christchurch has a vacancy for a Site Manager, a permanent position involving civil engineering qualifications and at least 10 years' experience on large-scale construction projects, not necessarily in New Zealand, although the successful applicant will need to be up-to-date on New Zealand's health and safety regulations.
A Dunedin consultancy company is looking for a Principal Geotechnical Engineer for work on South Island regional projects, again including the rebuilding of Christchurch's central business district. The successful applicant is required to have an extensive background in the sector and the resultant toolkit of relevant skills, including deign, site assessments, the preparation of plans and project briefs.
A permanent position as a Senior Quantity Surveyor with one of the country's largest civil engineering companies is on offer, with work on projects in Auckland and Waikato. Qualities and qualifications required are a bachelor's degree in a related field, 10 years' experience as a Quantity Surveyor on extensive projects, good interpersonal skills at all levels and experience of cost control and financial reporting.
Another interesting Auckland position is that of Chartered Structural Engineer for a civil engineering consultancy firm based in Auckland. The position is multi-discipline including industrial design-based architectural, structural and civil projects across the nation. Extensive experience in the field as well as in an engineering consultancy environment, a degree in civil engineering and experience in detailed design as well as the ability to oversee quality standards are all essential abilities for this job.
Many other similar positions can be had, most of which are open to qualified applicants wishing to relocate to New Zealand. Leading firms in the sector are often happy to help successful overseas candidates to relocate.