Banking And Finance Jobs In New Zealand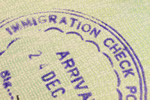 Banking And Finance Jobs In New Zealand
Positions in the banking, finance and investment industry are available in most major New Zealand cities, although the largest number of multinational companies are located in either Auckland or the country's capital, Wellington. Specialist recruitment agencies are an efficient way in for high-level positions in the sector, with corporate banking and investment banking favourite sub-sectors in the field.
Related degree-level qualifications, preferably post-graduate, and several years' successful employment in your country of origin, are universally required by employers, as is business-level competence in the English language and interpersonal skills at a high level. Jobs in all areas of banking and finance are regularly advertised on New Zealand-based job websites, either by the finance company itself or by recruitment agencies.
For example, early in 2012 a company located in Nelson advertised for a Private Banking Manager in their Accounts and Relationship Management department. This senior role involved the development and maintenance of the company's portfolio of highly-valued clients with complex financial requirements. Proactive involvement with investors and proof of a demonstrable financial background commanded a 'fantastic' salary, although the amount was not stated.
In the same month a position as a business analyst in the business banking sector was posted by a Wellington company. Problem-solving and analysis were key tasks in a sales-oriented environment, with helping the sales team grow their portfolios and improve their customer service skills a strong secondary task. A tertiary qualification in the field and previous experience as well as first-class communications skills were further requirements.
A major institutional bank in Auckland was seeking a degree-level banker with several years' experience in institutional management, preferably in NZ. The bank's corporate client portfolio extended to the top 20 corporations in the country, and qualifications for the job included a good business degree, preferably at the Master's level and experience in international banking.
In Christchurch, one of New Zealand's major banks, ANZ, offered a position as a senior personal banker, with requirements including an extensive sales background, excellent relationship-building skills, dynamic enthusiasm and a commitment to customer service. Previous experience in lending was also required.
A medical insurance company in Palmerston North was seeking a banking advisor in the fields of finance, investment and insurance, with the portfolio offered dealing mainly with professionals in the healthcare and veterinary industries. A degree at the Bbachelor's level, several years' experience in a similar position and strong interpersonal skills were noted as essential requirements, with, as is usual in this sector, salaries not stated.