Top Schools In New Zealand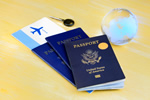 Top Schools In New Zealand
Education in New Zealand is set up similarly to that in the UK, with state-funded primary and secondary schools, (also known as high schools), and private schools, although the latter also receive grants of around 25 per cent of their costs from the government. Tertiary education involves universities, colleges and polytechnic institutions. Education is free and compulsory for children and young people between 5 and 16 years of age, and the country's educational standards rate as the seventh best worldwide.
In Auckland, the independent Kings College School and Auckland Grammar School have long been recognised as excellent at secondary level, but were beaten in a recent rating system by Mount Roskill Grammar School, a co-ed secondary school which displayed major educational achievements for a higher number of pupils. Pupil admissions are decided by geographical zone, with out-of-zone applications considered on a reduced numbers basis. For more information on Mount Roskill, please visit their website at http://www.mrgs.school.nz/home/home.aspx
Christchurch has a number of excellent schools, with Christchurch Boys High School scoring well in cultural, sporting and academic education. Its reputation extends back to its founding 129 years ago, and its students regularly gain scholarships and national awards. International students are welcome, with 80 places available per year, and parents must pay a donation of NZ$575 per year to cover extra-curricular and cultural activities. Please visit http://www.cbhs.school.nz/school/ for further details.
Wanganui is home to the independent Wanganui Collegiate School, a co-ed institute with boarding as well as day facilities. The school accepts primary and secondary students, giving an integrated education from year one to year 13, and has a 150-year history as an educational institution. More information can accessed at http://www.collegiate.school.nz/
Wellington's Queen Margaret College aims to produce 'resilient women and future leaders', and welcomes girls from preschool level to year 13. The school is a fee-paying independent institute, with excellent results across all educational disciplines and 100 per cent pass rate in 2011's International Baccalaureate Diploma examinations. Find out more at http://www.qmc.school.nz/about-qmc/
Hamilton is another New Zealand centre for excellent primary, secondary and tertiary education, with the independent St. Paul's Collegiate School catering to co-ed students and based on Christian ethics. Day and boarding pupils are accepted, with student's personal development as high on the list as academic achievement. Further details can be found at http://www.stpauls.school.nz/, and the school welcomes international students.