Popular Cities In New Zealand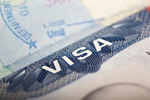 Popular Cities In New Zealand
The largest conurbation in New Zealand, Auckland, is known as the City of Sails and is home to over a million people, a quarter of the country's population. Set on Waitemata Harbour in the northern region of North Island, it's built over an active volcanic field, although the actual volcanoes are extinct. An amazing multicultural mix of Polynesians, Maori, Pakehas, Asians and Pacific Islanders, Auckland is cosmopolitan, vibrant and offers everything anyone could possibly need.
Wellington is New Zealand's capital city, gloriously set on Wellington Harbour on Cook Strait, with its backdrop of mountains overlooking its plethora of cultural and artistic attractions. Compact and with loads of charm, fine food and great nightlife, it's an 'inner city' destination surrounded with rural splendour and a rich maritime heritage. Its pretty suburbs are set close to hiking and walking trials and other outdoor activities.
Hamilton lies inland in the Waikato region of North Island on both banks of the Waikato River. The west bank holds the commercial and central business district and the east bank is home to the city's university and residential suburbs. It's just 45 minutes' drive from Matamata, now famous as the main site of the fabulous 'Lord of the Rings' movie trilogy, with the Hobbiton film sets now a visitor attraction.
Rotorua is quintessential New Zealand, set on the shores of its lake in the Taupo Volcanic Zone amid a thermal wonderland of geysers and hot springs. Just a three-hour drive from Auckland, it's one of the most popular tourism spots in the country, with parks, nature reserves and countless geothermic displays as well as opportunities for outdoor activities.
Nelson is one of the oldest settlements on South Island, now a small city nestling along a rugged coastline amongst some of New Zealand's most breathtaking scenery. Nature trails, beaches, rivers, extensive parks and a great choice of restaurants, cultural events and shopping make the city a joy to visit. Tahunanui Beach is one of the best family-oriented beaches in the country, safe for even small children.
Christchurch was the largest conurbation on South Island until the devastating 2011 earthquake struck, destroying most of the historic downtown area, which will remain cordoned off for safety reasons until at least April 2012. However, the suburban districts were less badly affected and Christchurch Airport and port are still major tourism points of arrival.
Dunedin, nicknamed the 'Edinburgh of the South' for its Scottish settler heritage, is set along the coast and is an attractive university town. It's also a hub for birders as it is the planet's only mainland nesting site for the giant albatross.
Queenstown is a beautifully scenic resort town, set on Lake Wakatipu at the foot of the Southern Alps. For adrenaline junkies, it offers an amazing choice of adventure sports.