National Parks Of New Zealand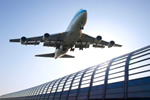 National Parks Of New Zealand
The magnificence of New Zealand is captured in 14 national parks administered and protected by the government's Department of Conservation. Care of the environment is taken very seriously here, although the parks are primary tourist destinations and home to all manner of adventure and outdoor sports activities.
Most of the areas of natural beauty are within comfortable drives of various population centres, with the majority set along the western coastline and interior of South Island and five listed as UNESCO World Heritage sites.
Tongariro National Park lies in the heart of North Island and is the oldest in the country. Recognised by UNESCO as a region of cultural significance as well as supreme natural beauty, its centre holds three active volcanoes, Tongariro, Ngauruhoe and Ruapehu, all sacred to the Maori nation. Along its borders are a number of charming small towns and immediately to the north is Lake Taupo.
Set in the remote northeast quadrant of North Island in the catchment areas of two lakes, Waikareiti and Waikaremoana, in Te Urewera National Park, home to the Tuhoe peoples. Its heavily forested boundaries extend towards the coast and the extensive shores of Hawkes Bay and its near neighbour, Whirinaki Forest Park, is a birders' paradise with a number of endangered species.
At the tip of the westernmost peninsula on North Island is Mount Teranaki, also called Mount Egmont, its dormant volcanic cone surrounded by the lush rainforests of Egmont National Park. Rain is heavy here, and the rare high-altitude wetlands of the Ahukawakawa swamp contain sphagnum mosses, ferns and other rare indigenous flora.
In the centre of the great bay forming the southern shores of North Island is Whanganui National Park, bordered by the Whanganui River. Its heavily forested valleys and hills are important in Maori history and the culture surrounding the Pai Marire religion based on the presence of guardian spirits protecting the river's life force. The region was a major trading area for its tribes and has many sacred places in which traditional ceremonies still take place.
By area, over half of South Island's western shoreline and interior is designated as a protected area, with the grandeur of World Heritage site Fiordland's spectacular scenery including glacial lakes, mountains, deep fjords and waterfalls, drawing visitors to its breathtaking beauty and outdoor activities. Abu Tasman National Park sits on the northernmost tip of South Island and is famous for its beaches, with Kahurangi Park to its west. Arthur's Pass National Park straddles the Southern Alps and Mount Cook National Park surrounds New Zealand's highest peak in all its glacial glory.