Local Activities In New Zealand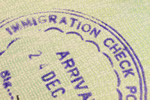 Local Activities In New Zealand
Most activities in New Zealand are centred around sports and sporting events or outdoor activities involving enjoying some of the most spectacular and unspoilt scenery on the planet. Adventure sports are popular year-round, and Kiwis in general are passionate about leading a healthy, outdoor lifestyle. Even large urban areas such as Auckland and Wellington are located close to areas of natural beauty and the coastline offers regions with superb surfing and swimming beaches with whale and dolphin watching as a bonus.
Rugby is the favourite Kiwi sport, and it's not just for watching, as many adults also participate in local teams including veterans' teams for players over 40 years old. Golf is popular, with more golf courses per head of the population than anywhere else in the world. At least 15 per cent of Kiwis own a boat, with sailing a favourite weekend pastime. Memberships of sporting and sailing clubs are mostly open to all, and fees are reasonable.
Surrounded by ocean and breathtaking wildernesses, most Kiwis consider outdoor pursuits a major factor in their enjoyment of life. Even urban residents are within a reasonable car journey of beaches, winter ski centres or national parks, and love to spend their weekends outdoors. Fishing, either sea or river, is a favourite, with 23 per cent of the population planning regular fishing trips, with New Zealand's trout fishing perhaps the best on the planet.
Kiwis in general are a cultural race, with a good choice of orchestras, dance companies, opera and theatre performances keeping up a professional, often international standard. Arts festivals, traditional Maori ceremonies and celebrations and performing arts competitions are increasingly popular, drawing rural residents into the cities for the events.
Eating out is a regular treat for Kiwis, with fine food and local wines on the menu across the country. The country's Pacific Rim cuisine combines European and Asian culinary traditions, using fresh locally produced ingredients and seafood to delicious effect. New Zealand boasts several wine-producing regions offering world-class vintages as well as wines for everyday drinking.
The vast choice of outdoor sports includes everything from extreme heart-stopping activities such as bungee jumping, skiing on active volcanoes, river jet-boating, white-water or cave rafting, mountaineering, rock climbing, paragliding and skydiving to quieter pursuits including hiking, trekking, walking, horse riding and birdwatching. The country is known as the 'Adventure Capital of the World' for good reason!