Cost Of Travel In New Zealand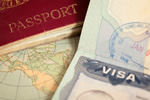 Cost Of Travel In New Zealand
Apart from commuter rail travel in the larger cites, the three most practical means of getting around New Zealand are by domestic flight, by long-distance bus or by self-drive. From its northernmost tip to its southernmost, the country measures 2,100kms, but most roads are narrow and twisting, giving increased journey times. Fares for all forms of travel are subject to change without notice.
Most of the larger towns on both islands have air links to Auckland, Christchurch and Wellington, served by Air New Zealand and budget no-frills carrier JetStar. For example, a one-hour return flight between Auckland and Wellington with Air New Zealand costs between NZ$99 and NZ$119 dependent on amenities chosen when booking. From Auckland to Queenstown, taking just under two hours, a return flight costs between NZ$139 and NZ$179. Jetstar flights are cheaper, with special deals often offered on their website.
The Auckland-Wellington rail routes is one of the few in the country, with trains offering a buffet and reclining seats on a SuperSaver fare basis for NZ$99 one way. The bonus is a ground-level chance to admire the scenery. The South Island TransCoastal route runs between Christchurch and Picton through dramatic vistas and costs around NZ$76 one way, with an added attraction the Wellington to Christchurch line at NZ$125 including an inter-island ferry ticket.
The one essential train journey in New Zealand, even if you've no practical reason to take it, is the Christchurch-Greymouth line, one of the world's famous train trips. Named the TransAlpine, the track wanders up and through the magnificent mountainous Arthur's Pass National Park on South Island for over four hours and ends in Greymouth on the western coast. The return fare is NZ$199, a steal for the amazing views over unspoiled peaks and valleys inaccessible by road.
Comfortable long-distance coaches offer the most economic journeys around the islands, with a good number of companies providing the extensive service. InterCity, the national bus company, is the largest, with 170 daily coaches covering 600 destinations. The company supports a FlexiPass, allowing travellers to buy a time-related block ticket, giving savings of around 40 per cent over standard fares. For example, a five-hour FlexiPass costs NZ$57, with ten hours costing NZ$115. The passes can also be used on the Interislander ferry.
Provided enough time is allowed between destinations, self-drive is great for personalised trips, allowing stopping off or staying over at points of interest. New Zealand is car country, with most residents preferring their own transportation. Motorways ring most cites, but outside major urban areas roads are either dual carriageways or single land in remoter areas. Daily car hire rates are pricey at between NZ$150 and NZ$400, with compulsory insurance an extra at around NZ$30 per day.