New Zealand Property Agents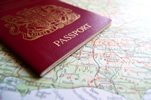 New Zealand Property Agents
As with all other first world countries, New Zealand property agents can be found in all cities and regions. Once you've decided on your preferred location, an online search will give the best idea of homes currently available and help you select a suitable agent. Most of the major Auckland real estate agents have branches in the islands' other cities, towns and smaller communities, saving you time and money if you've just arrived and are temporarily renting in Auckland while organising your new life.
Real estate agents in the UK and Europe mostly have a deservedly tainted reputation for lack of objectivity in describing homes for sale; however, the Kiwi trait of plain speech will give migrant home-buyers a sense of confidence rarely possible in this tricky field. The purchasing process can be confusing, as there are more ways than one to buy a home, but a reliable agent will guide buyers safely through the unfamiliar processes.
The family-owned Barfoot and Thomson Agency has been established in Auckland for 80 years, and has an impressive list of office in 60 branches scattered around favourite residential areas on North and South Island. Their specialties are residential, rural and lifestyle properties for sale or rent, including farms and smallholdings, and they also offer a commercial sector for those wishing to buy a business.
First National Real Estate is another popular choice for renting or buying a home in Auckland or other NZ communities, with its website also offering advice via downloadable property and stress-free moving guides as well as property management and investment guides. As with most property agents here, the company covers a wide range of styles, areas and options.
The well-known Western real estate agency Century 21 also has a presence in New Zealand, combining local knowledge with worldwide expertise in a plethora of independently-owned real estate agencies all conforming to its internationally famous business model.
Another interesting online group agency site, www.Realestate.co.nz, offers selections from a wide variety of estate agents across the country, with over 80,000 homes for sale or rent. Details of each property, its location and the property agent handling the sale are given, together with advice on the processes involved. The site covers all areas, including New Zealand's Pacific islands.
The standard of photography on all sites and the number of views of different aspects of each home give prospective buyers and renters an excellent idea of the style and 'feel' of each home, a great help in the initial stages of making this important purchase. Most sites also give details of the demographics of the area, pointing clients to the right real estate office for their needs.