Costs Of House Purchase In New Zealand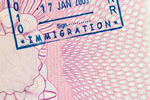 Costs Of House Purchase In New Zealand
Even before you begin searching for your ideal home, you should have an idea of the costs involved in the actual purchase process. Apart from a deposit and possibly incurring costs arranging a mortgage, there are a number of fees, including charges by your conveyancing solicitor (lawyer), government charges for necessary documents and house inspection/property valuation fees.
The most important task once you have decided to purchase a home is finding a conveyancing solicitor to handle the paperwork as well as guiding you in the right direction, as the process has its complications and can bring unpleasant surprises if you are not legally represented. Legal fees, payable by buyers, range on average between NZ$800 and NZ$2,000 dependent on your location.
The Land Information Memorandum (LIM) is obtained from the local government office and gives information about previous permissions to build, zoning, boundaries, etc at an average cost of NZ$250. Property valuation reports are essential, with fees normally between NZ$500 and NZ$800, and a building inspection, also important, will cost between NZ$450 and NZ$1,000.
If you have further concerns about the condition of your chosen property, an engineers' report will set you back from NZ$450 upwards, and buyers are also liable for a share of local taxes paid by the seller, normally averaging between NZ$100 and NZ$1,000. You will also be liable for house insurance, costing from NZ$500 to NZ$800, dependent on the size and location of the property.
After you move in, connecting gas, electricity, telephone, internet and Sky TV in your name will cost from NZ$300 upwards to NZ$1,000, again dependent on location. If you are funding your purchase by mortgage after you have paid the initial 10 per cent deposit, fees will vary as to your financial circumstances, with arrangement costing up to NZ$500 and a low equity premium for mortgages over 80 per cent of the property's value set at up to NZ$3,500.
Mortgage lenders may insist on income protection, life assurance and a mortgage protection policy, with average costs across insurance providers from NZ$500 to NZ$1,000 a year, with regular annual increases likely. It should be noted that solicitors, valuation professionals, etc, rarely accept credit card payments. Several New Zealand banks offer discounts on legal fees and other costs as part of their mortgage services, but you will need to pay these bills in the first instance and present a receipted invoice before you can claim a refund.