Shipping And International Removals To New Zealand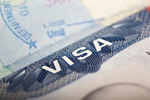 Shipping And International Removals To New Zealand
Due to New Zealand's remote location, the cost of shipping household effects from destinations across the rest of the world excepting Australia is likely to be high. Finding the best shipping, packing and removal service in your country of origin is a stressful task, best carried out by requesting several estimates from shipping companies online, then comparing them and contacting each provider by phone or in person.
Online service review sites can also help the decision-making process, and another way to make enquiries about your local shipping companies is by the use of social networking sites or New Zealand expat forum sites. Shared experiences are one of the major benefits of the internet age and can help prevent unpleasant experiences. A recent survey suggests the average cost of shipping a household from the UK is around £3,500.
Container shipping by sea is the preferred option costwise for complete home contents, with most shipping companies offering a packing service in addition to customs clearance on arrival in New Zealand. The company's representatives at the port of arrival should also be able to recommend a reliable local ground transportation company for the transfer of your goods to your home.
Your chosen shipping company will deliver a correctly-sized container for your needs and, if required, will professionally pack everything including furniture and breakables before storing and tying them down in the container. At this point, locks and seals will be attached, and you will be asked to provide your full list of contents and valuation, plus a copy to be given to New Zealand Customs and Excise at the arrivals port.
Insurance of your shipment is essential, and will require another document giving a breakdown of every item shipped and its value. On your shipment's arrival in New Zealand, the company's local representative will contact you and request your presence at the Customs office, where your documents will be checked and an examination of the contents of the container may be required.
If you are bringing only your personal effects to your new country, air shipment is the best option as regards convenience and speed. International logistics companies such as Fedex are well-equipped to deal with personal effects shipments, and provide suitable sized, extremely tough boxes at a fixed rate for shipment. They also provide the necessary documentation, easily fixed to the outside of the box by an adhesive envelope, and cope with customs clearance as well as personal delivery to your home.