Customs Clearance New Zealand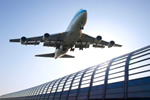 Customs Clearance New Zealand
Migrants relocating on a permanent basis, holding work permits, a permanent residence visa or a 'work to residence' visa and citizens returning after at least 21 months overseas are allowed to import their household effects and personal goods duty and tax free, provided the goods have been in the importers' personal use overseas for a period of time.
The owner of the goods must be present at the time of importation to qualify for duty and tax free status. If this is not possible, a bond of 10 percent of the certified value of the goods must be submitted, and the owner must arrive to collect the goods within six months. After this period, the bond will be forfeited and tax and duty applied to the shipment. If antiques are included in the shipment, they must be at least 100 years old and certified as such by a registered professional association within the international antiques trade.
A number of items are restricted such that an import permit is needed, including food stuffs, bamboo, cane or rattan furniture or decor items, saddles and riding necessities, hunting trophies, furs and animal skins, ivory, tortoiseshell and turtle shell items (unless accompanied with a CITES certificate), seeds and bulbs. Other items such as pornography, drugs, most firearms, egg products and eggs, meat and meat products, sheesha pipes, plants and honey are prohibited imports. Those bringing in prescription drugs should have a copy of the prescription for examination.
All household goods shipments will be examined by a representative of the Ministry of Agriculture for soil contamination and/or evidence of wood-boring insects, and if found, the item will be fumigated at the owner's expense. Documents required for the clearance of household goods shipment include a certified copy of the owner's passport, a residence visa issued before the arrival of the shipment, the Bill of Lading or AirWay bill, a full inventory including each item and the contents of each box or container, an Unaccompanied Personal Baggage Declaration, proof of residence and/or employment and proof of transfer of sufficient funds into the country.
Vehicles owned for at least a year before importation are not liable to tax or duty, provided the owner will be permanently resident in New Zealand and is entering for the first time. A customs interview is required, along with the signing of a Deed of Undertaking stating the vehicle is for personal use and will not be sold until after two years from its arrival in the country. Imported vehicles must comply with the Vehicle Standards Regulations issued by the Ministry of Transport.