Household Costs In Australia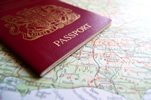 Household Costs In Australia
Regardless of how much an individual makes per year, everyone in Australia will feel the pinch when it comes to household expenses. The country is relatively expensive, and families in particularly will notice how the monthly salary sometimes seems to fall through ones hands like sand in the hour glass. Of course, many western countries experience similar issues, so this isn't entirely new for emigrants. However, it is certainly best to understand where household costs are at their highest.
Every month, emigrants who have purchased a home can be looking at mortgage payments for about $2,500 to $3,500 on average. However, rental bills usually accumulate to between $1,000 and $2,000 per month, depending on the style, size and location of the residence. This doesn't usually leave too much for the family, especially when considering the costs of household expenses. These 'costs' outlined below are a general figure, but still pertinent to the average family in Australia.
Utilities
A typical family in Australia is likely to spend a fair amount of money each year on their utilities payments. Fees for council rates, water rates, electricity, gas, and phone bills (without mobile phone costs) can be in excess of $8,000 per annum. In addition to utilities for use within the household, insurance costs should be considered part of the equation. Yearly house and contents insurance can be over $1,000 per week, but exact amounts depend on the type of house, location, and company offering the insurance package. Don't forget the purchase of broadband internet, and other services for the home. Yearly fees for broadband internet can often be higher than $500.
Maintenance
This factor is always difficult to gauge, but maintenance can be a significant part of anyone's budget. Whether emigrants decide to purchase an apartment-style residence or a house, paying maintenance costs on the abode will probably cost at least several hundred dollars per year. Plumbing, electrical faults, building repairs, and contents repairs are just some of the maintenance issues found in homes.
Food
Recent trends in the booming agricultural sector has lowered the price of food and beverage in local supermarkets. However, the rising costs of utilities and council rates still places strain on the food budget. Emigrants with families should expect to pay somewhere between $150 and $300 per week on food bills. A great way to save money is by using coupons, purchasing fruits and vegetables at local markets, or shop in a supermarket when the weekly sales are on.
Cars and travel
Not all families have a car, especially those who live next to a bus or train network. Forgetting about the several hundred dollars-a-year car insurance and registration payments, driving in Australia can be expensive. With annual repairs and services, and the fuel costs around the country, driving a car in Australia can cost emigrants more than $2,000 annually.