Leisure Costs In Australia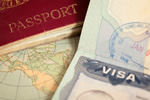 Leisure Costs In Australia
For most emigrants moving to Australia, the biggest concern is usually costs, and whether the lifestyle Down Under will be better than their current homeland. Of course, getting an idea of daily expenses and leisure costs is a great way to relieve the stress (or change ones mind) about a move to Australia. It is difficult to give exact costs when it comes to leisure activities in the country, but below is a general idea of how much money different activities would cost for Australian residents.
Beach holidays
The best thing about a beach holiday in Australia is that most families live no more than an hour or two at most from the beach. Capital cities like Brisbane, Melbourne, Sydney, and Perth are close to some of the best beaches in the world. Travelling is relatively inexpensive, but accommodation can add up. Usually, beach front apartments provide weekly rental, which can be between $500 and $1,000 for a family-sized lodging during peak seasons. These apartments are usually self-service, so families can purchase groceries for cooking, rather than spending somewhere around $50 a night on take-away. Other than food and accommodation, a beach holiday rarely requires many other expenses.
Hotels along the beach go for between $90 per night for standard rooms, to over $250 per night for high-end rooms. The Gold Coast is the largest city offering beach front hotel accommodation. Places along the Great Barrier Reef, such as Townsville and Cairns, also provide hotels along the waterfront. Nevertheless, most accommodation along the coast of Australia is self-service apartment lodgings. These are perfect for family holidays.
Shopping
Shopping is a popular leisure activity in Australia. There are plenty of sales found throughout the year, including Boxing Day, New Years, and Midyear sales. These are the best times to go on shopping sprees. When sales are not running, the following prices are the generalised costs of different items (not considering specific brands).
• Running shoes – $60 to $150
• Pluggers (flip-flops) - $10 to $20
• Jeans - $60 to $100
• Shirts - $30 to $60
• Business shirts - $60 to $100
• Suits – around $300
Theme parks
A day out in a theme park is a great way to spend time as a family, or with friends. Unfortunately, they are not cheap. Place like Dream World, Movie World and Sea World on Queensland's Gold Coast, and Wonderland in Sydney, are the most expensive amusement parks in the country. The entrance fee per person is around $40 - $60. In addition, outside food is usually prohibited, so families can easily spend over $100 in food, beverages and gifts. Family fun savers are usually offered. Families can get into the amusement parks at a cheaper rate with these.
Night out
Be prepared to spend on a night out. There really isn't too much to do for free in Australia. Cinemas are becoming more expensive, costing adults over $15 for a movie. Children are still under $10 though. Dinners are difficult to gauge for overall prices, but an average meal will cost an adult between $30 and $50, including drinks.
Fitness
Becoming a member of a gym is now part and parcel of the Australian adult lifestyle. Whether individuals actually use the gym membership or gym, they still have to pay for it. Costs per gym session are about $10, more or less, although people will save money when purchasing a year's membership. These can fall around $600 for members, but again, some gyms are more expensive, while others are cheaper. It pays to shop around.