Opening A Bank Account In Australia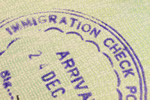 Opening A Bank Account In Australia
Upon moving to Australia, emigrants need to take care of a few things, just to help them get settled. One of the most significant objectives when people first arrive is to open a bank account within Australia. Well, this is no longer too difficult to accomplish, and it's even possible to complete this step while still living overseas.
There are several reputable banking institutions found throughout Australia. Melbourne is home to numerous banking headquarters, including National Australia Bank (NAB) and Australia New Zealand Bank (ANZ). However, most towns and cities within Australia provide numerous banking services for residents. In addition, the ease, convenience and reliability of internet banking means Australians have never been so accessible to banking services.
The five largest banking institutions in Australia are National Australia Bank, Commonwealth Bank, Westpac, Australia New Zealand Bank and Suncorp-Metway. However, there are many other Australian-owned banks available, including Macquarie Bank, Bank of Queensland, AMP Bank Limited and St. George Bank. All banks listed provide online services for customers.
Opening a bank account in Australia is relatively simple, especially if emigrants have already found employment. It is advised that 'new Australian residents' open an account within four weeks of arriving into the country. But, the sooner the better. When opening an account in Australia, applicants will need to provide 100 points of identification just to get started. However, this is not entirely true for emigrants. If opening a bank account within six weeks of arriving into the country, all that is needed is the passport and evidence of the visa.
However, if for some reason the banking institution requires emigrants to provide 100 points for identification, there are several documents they could show.
1) A birth certificate, passport or citizenship identification all amount to 70 points each. Only one of these can be used for the application. Banks should accept a foreign birth certificate or foreign passport, so if the bank official refuses to accept these, simply ask to see a manager.
2) International or national drivers license, public service employee cards, government entitlement cards such as a Pension card, and even a gun license will be suitable to obtain 40 points. A signature or photo on the card needs to be available.
3) If emigrants have lived in Australia long enough to provide Land Rates documentation, they can use this for 35 points.
4) A specific card with the applicant's name on it is also accepted for 25 points. These include Medicare cards, credit cards, library cards etc. The name must match that of the customer.
5) Documents can also be used to gain 25 points towards the 100 points identification system. Examples include rental receipts, utility bills, and car registration. An applicants name and address have to be labeled on these documents.
It is also possible to apply for a bank account while still living overseas. The best way to do this is to fill out the online application forms, or call the overseas contact numbers for staff assistance. Many of the larger banks in Australia have foreign offices for this type of service. The United Kingdom, Hong Kong, Canada and the United States are just some of the countries with Australian bank offices.