Schooling In Australia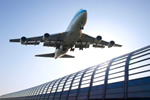 Schooling In Australia
Education in Australia is of high quality in most major centres and towns around the country. Children are provided with fantastic opportunities to study a well-rounded education, including academics, sport, and other extra-curricular fields. Before reaching Australia, parents need to choose whether they will send there children to schools in the public system or privately owned schools.
The public school system in Australia offers excellent educational standards, as scripted by the government. However, a majority of government-run public schools lack the funds and facilities of the richer private schools. Even though schools in the public system are free for enrolment, costs are usually incurred for uniforms, books and other schooling necessities. This usually amounts to between $500 and $1000 a year. Nevertheless, the cost of attending a government school is much lower than a majority of schools in the private sector. Within public schools, students are subject to math, English, social studies, science, arts and foreign languages when they study.
Some of the larger government high schools in Australia have developed a strong sporting culture, offering curriculum excellence programs that attract elite athletes in a particular sport. For example, there are a number of public high schools in Sydney and Brisbane that offer Rugby League Excellence programs for elite students. Fees are usually taken care of by the school in this instance.
The private school system is seen as a wealthier alternative to public schools. Basically, parents have to pay annual fees to send their children to these schools. Add government funding on top of student fees, and private schools have the ability to spend money on their campuses, curriculum programs and facilities for student growth and development. Private schools usually follow the set syllabus as designed by the Australian government, but also have the freedom to offer other learning avenues, such as religion studies or vocational education. Private schools also have the opportunity to provide academic scholarships to students, although only a select number of schools actually practice this. The lower end private schools will require fees of about $3000 - $4000 per year. It is not uncommon to see some higher end private schools exceed $20,000 per year.
Pre-school
Pre-school is usually the first 'school' setting a child is exposed to in Australia. However, day care centres are quite popular throughout the country, especially now that both parents usually work during the daytime. Daycare centres can cost upwards of $200 - $300 per week. Pre-school age varies from state to state, but most students enter at around five or six years of age. Most pre-schools are state subsidised, so do not cost families an arm and a leg to send children.
Primary years
The primary school years go from Grade 1 through to Grade 6 or 7, depending on the state students reside in. Queensland, Western Australia, South Australia and North Territory students end primary school in Grade 7, while New South Wales, Victoria, Tasmania and ACT complete primary in Grade 6. Both private and public primary schools are available for families to choose from. Public primary schools may incur costs of about $200 per annum, which includes uniforms, books etc.
Secondary years
High school, or secondary school, lasts for about five or six years. However, this largely depends on the state of attendance. Secondary school usually focuses upon the core subjects of math, English, science, and social studies, while offering a plethora of electives too, including art, music, drama and physical education in the senior year levels.