Job Hunting In Australia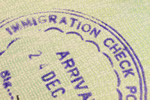 Job Hunting In Australia
For emigrants wishing to obtain a working visa, having a job before moving to Australia is essential. It is almost impossible to enter Australia without landing a job, as highlighted by the requirements for resident visas. However, there are several avenues foreign individuals can take to find employment in Australia. Just remember, people wanting to move to Australia should have a job set-up before placing their visa applications.
Internet sites
One of the easiest and most effective ways to find employment in Australia is by searching through the numerous online job sites operating from the country. Thousands of vacancies can be explored through these sites, and visitors can often get in touch with the employer directly. Some of the most important websites offering thousands of different jobs in Australia include www.seek.com.au, www.careerone.com.au, www.jobnet.com.au, www.mycareer.com.au and www.jobsearch.com.au. Another decent option for job seekers is to search websites like this one, which provide job vacancy information and possible connections to recruitment agencies online.
Australian newspapers
There are many sources of Australian newspapers found overseas. Residents of countries like the United Kingdom can find a plethora of Aussie newspapers, which contain a 'job vacancy' section daily. However, Saturdays have the largest employment sections of the week, and job advertisements generally have more information available. International new agencies, expat clubs, and Australian embassies and consulates all provide Australian newspapers. The pages of the newspapers that contain job availability can sometimes be found online too.
Networking
Although not overly well used, networking with others in a similar industry is another way to find employment opportunities within Australia. This is particularly effective for individuals in business management and executives, as there are plenty of international cities that have close ties with the growing global business industry in Australia. When it comes to networking, individuals can also directly contact a registered Australian professional organisation, which is often found for industries within the country. For example, dentists can contact the Australian Dental Council, while engineers may look to contact Engineers Australia.
Recruitment agencies
One of the largest and most important places to find employment in Australia is through one of the national or international recruitment agencies. The agencies act on behalf of companies and organisations, and work to find employees for their clients. There are plenty of large recruitment agencies operating for Australian clients, such as Hays International.
Applying in person
If emigrants are already in Australia, then they can also do some job hunting in person. Many companies prefer to advertise positions through word of mouth, rather than spend big money on advertising. It is particularly effective within expatriate groups, and other social communities. Therefore, emigrants can take their resumes to businesses and companies for walk-in interviews or drop-ins. If individuals choose to do this, and already have sponsorship by another employer for their visa, they need to make sure prospective employers understand this situation and the requirements they will need to complete if moving forward with the employment process.