Lifestyle In Australia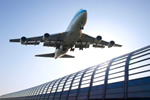 Lifestyle In Australia
Australia is among the world's most popular emigrant destinations, due to its unique culture, fascinating landscape, and most of all, appealing lifestyle. No other country in the world experiences the lifestyle that Australia provides. It is no wonder many thousands of emigrants move to the Great Southern Land every year…tourists come for a holiday and are teased by the laid-back and largely informal culture that greets them. Eventually, the thought of living any other way just seems…impractical!
It is hard to pinpoint exactly how Australia's lifestyle is different from other countries, and where it actually derived from. Nevertheless, the Aussie lifestyle is depicted as a culture of informality, strong values towards friendship, and 'having a go'. Of course, there are the stereotypical ideologies of Australia being a care-free beach culture with little worries to speak of. But this is generally far-fetched to say the least.
Emigrants beginning a new life within one of Australia's major cities will ultimately experience a working culture that is not so different from other countries around the globe. Business hours generally operate from about 08:30 and conclude at around 17:00, Monday to Friday. Australians tend to work hard when they have a job, as it is seen as the fair and just thing to do. However, the 'uniqueness' of Australia's lifestyle is more evident away from the work place.
Images like the outdoor barbecue and constant beach visits may seem out of the ordinary for most cultures around the world. But in Australia, they are as common as fish and chips in the south of England. This is because the country boasts a very 'outdoorsy' type lifestyle. With most major settlements located along the coastal region of Australia, in generally warm and sunny climates, the country makes the most of its spectacular outdoors. Family dinners are held outside during the warmer months, and locals are usually just a short drive from a stunning beach. In addition, most Australians leave their work and family life separate, giving plenty of time to enjoy the homestead on weekends and at nights.
Australia's fantastic year-round climate and love of sports means emigrants will experience a sporting lifestyle like no other. When children around the world are taking extra language classes or tutorials on weekends, Australian children are playing cricket, Australian Rules football, rugby, soccer or some other competitive sport. It is also customary for adults to enjoy sporting ventures outside of work time, as spectators or players.
When it comes to religion, Australians are free-thinking, and generally tolerant of all types of faith. The last forty years have seen an incredibly large influx of Asian, European, African and Middle Eastern immigrants. Of course, these cultures develop a Diaspora, including different religious values, which has been well received by 'white' and native locals. Christianity is the dominant religion in Australia, but the population that actively practices Christianity is weakening each year.
Australia's lifestyle wouldn't be what it is today without the enormous population of foreign-born citizens living and working as adopted residents. The plethora of cultures may be dissimilar in some aspects. However, people residing beneath the Australian flag do unite under the key values of acceptance and equality for all.