Health Care In Australia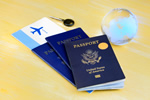 Health Care In Australia
One aspect of living and working in Australia that emigrants may not fully understand is the high income tax. However, that income tax provides Australians and most emigrants with subsidised health care services, among other things. Fortunately, Australia boasts one of the most equitable health care systems in the world.
The average life expectancy of an Australian continues to rise slowly every year, now standing as one of the highest in the world. This is largely attributed to the excellent health care services and health facilities operating within the country. Since 1984, the country's health care system has worked as a joint venture between the government's public health program and private health systems.
Medicare
The Medicare Health Scheme is a universal policy that enables citizens of Australia and holders of permanent Australian residency to effectively beat the massive costs that inevitably incur from a trip to the medical centre. The scheme is funded by the public, with somewhere between 1.5% and 2.5% of local income tax taken from salaries. The policy provides plenty of important benefits for eligible members. Public hospital fees, regardless of the treatment and costs, are completely covered by the Medicare service. General Practitioner costs are 75 percent covered, and 85 percent of specialists also. Without Medicare, the Australian people would have to fork out hundreds, if not thousands, of dollars in medical bills.
Pharmaceutical Benefits Scheme
In addition to Medicare, health care in Australia also includes another government funded program to offset the exorbitant costs of medical services. It is called the Pharmaceutical Benefits Scheme, and as the name suggests, sees the government subsidise prescription medicines. There are also categories within this scheme that provide greater subsidies for some more than others. For example, concession patients and those with Veteran Affairs cards are entitled to higher subsidies than general patients.
Private health care
For services that are not covered by Medicare, such as optical and dentistry services, patients can purchase private health care to help pay for bills. However, the Australian government also subsidises up to 30 percent of health insurance premiums. The Australian government encourages citizens and residents to purchase private health care by implementing various subsidy policies and other schemes to make health cover more viable for everyone.
Health care standing
Within Australia, there are two types of hospitals to choose from. Public hospitals account for a large percentage of medical centres in Australia. Medical bills accumulated in public hospitals are paid for by Medicare. However, because the system is free of charge, there can be a very long waiting list for operations and other medical procedures. Nevertheless, patients can remain confident that public hospitals offer a very high medical standard.
Private hospitals are also found throughout the country. These are generally smaller than the massive public establishments, and more expensive. Therefore, most patients who utilise the private hospital system are those who are covered by private health care.