Shipping Costs To The UK And Insurance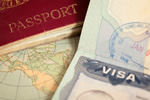 Shipping Costs To The UK And Insurance
Shipping costs will depend on your country of origin, its distance from the UK and the amount of household goods and/or personal possessions involved. Shipping by sea is less expensive than by air, but may involve up to a three months' wait for your goods, dependent on the distance involved.
Shipping quotes will vary across the five continents but should involve options such as packing and documentation, customs clearance and, if possible, transportation to your home anywhere in the UK. For example, shipping household effects from the US east coast to the UK can cost around ?3,300, including packing and fees for customs clearance.
International sea freight is calculated by measuring the volume of goods in cubic feet and charging accordingly, whether a full, half or smaller container is required. Air freight is expressed in kilos and measured by gross or volume weight, with household goods using the volume weight rate as it is usually higher than the gross weight.
For the best quote in relation to service, migrants should contact several shipping companies in their home country location, easily sourced online. Insurance is considered an essential option, especially in sea shipping, as damage can occasionally occur in rough seas. Most shipping companies offer an insurance option, and will have the full descriptions of your goods and their value as part of their customs clearance services.
All shipping companies will require your details and those of your household effects in order to prepare a quotation, especially if insurance of the shipment is required. You will need to define any extra services, such as assistance in obtaining onward transportation to your home, if this service is not included in your shipping quote. Most international shipping companies have contacts in air and sea arrival ports.
Marine insurance is a specific field in the insurance industry, with dedicated insurance brokers linked with shipping companies. Household Goods and Personal Effects policies cover your goods on the sea, in the air, at customs and during delivery in the destination country and, if required, in storage if you're not yet ready to receive them. Motor vehicles can be included in the cover provided.
The cost of insurance will be calculated against the stated value of the goods, and may be cheaper if you are not packing them for shipment yourself. Again, comparing quotes against the services provided is the best way to choose a company which suits your needs.