Shipping And Removal Services To The UK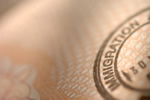 Shipping And Removal Services To The UK
One of the most stressful tasks when relocating to the UK is finding reliable packing, removal and shipping services in your home country. The practical way to ensure your precious possessions arrive safely is to select a number of online shipping services, then check reviews of previous customers' experiences on dedicated review websites.
Given the importance of your possessions arriving safely, even one negative review is not good news. If none of your online enquiries is satisfactory, contacting through either a UK website for your specific expat community or personal enquiries on social networking or local expat forum sites may give you the recommendation you need.
Logistics companies able to arrange container shipping from your home country either by air or sea are easily located, and often offer packing services as well as complete documentation and customs clearance at the arrival port. Several options are available, dependent on the amount of personal goods involved; a 40' container, a 20' container, container space shared with other shippers or, for migrants from Australia and New Zealand, one enterprising company uses a move-cube for both smaller and larger loads.
Shipping companies deliver the container to your door and offer a professional packing service, preferable due to their experience of transport conditions. You will need to number boxes and provide two copies of a full list of everything included, one of which will be presented to Customs on its arrival in the UK. If the shipment is to be insured, a breakdown of item values must be provided.
When your shipment arrives in the UK, you will be contacted by the customs agent selected by your shipper regarding customs clearance and onward transportation. If you're shipping your home contents as well as your personal effects, it's best to use sea shipment, as it gives you time to find permanent accommodation.
Migrants from EU countries are exempt from import or excise duty on their unaccompanied belongings, and those from outside the EU will not be charged providing their personal effects have been used for more that six months. Your shipper or local UK Embassy or consulate should be able to advise further. Certain items, such as ivory and products from endangered species and copies of designer goods, etc, are prohibited imports, with heavy fines levied if such items are found.
If you are intending to bring only personal effects to the UK, shipment by air using one of the dedicated logistics companies is the best option for speed and convenience. Several companies will provide tough storage boxes in at least two sizes, together with their own, easy to complete documentation. Door-to-door shipments including customs clearance is the norm, although if you haven't gotten settled into permanent accommodation, you can pick up your shipment at the nearest company depot.