English Language Proficiency Tests For Migrants In The UK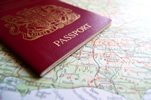 English Language Proficiency Tests For Migrants In The UK
Although migrants arriving from EU/EEA countries and from Switzerland with legal rights to stay and work in the UK are required to have skills in the English language, job prospects are far fewer from those unable to communicate in English. For those arriving from other countries, some knowledge of English is essential for the points-based Tier 2 (General) visa system.
In general, examinations for all English language programmes, including those set out below, are conducted and moderated by English universities, with Cambridge and Bath Universities together with Trinity College, part of London University, the leaders in the field. Standards for a pass are set at a high level and include several grades of pass.
The most highly regarded qualification, both by employers and the UK Border Agency, is the International English Language Testing System (IELTS). The course gives training in the four aspects of English: listening, reading, writing and speaking, concentrating on daily use of the language in everyday situations.
A pass at levels 2 or 3 is often insisted on by prospective employers.
Other qualifications in the English language include the Test of English as a Foreign Language (TOEFL), which evaluates the understanding and use of a candidate's English skills in a more academic setting. This is useful for employment within government agencies, certain types of business and for post-graduate study in the UK.
The English for Speakers of Other Languages (ESOL) covers proficiency in general English, business English and academic English and is an excellent preparation for either employment at a higher level or post-graduate study. The course also covers young learners and is popular with independent schools looking to admit students from overseas.
The Test of English for International Communication (TOEIC) measures the English language skills of migrants to the UK from non-English-speaking countries, focusing on everyday use in the workplace. It involves two tests, Listening & Reading and Speaking & Writing. Many businesses use the institutional version of the test, specific for each business sector, as part of the employment process.
It is worth noting that a recent UK Border Agency release announced a change in admission rules for the spouses or civil partners of British citizens or migrants living and working in the UK from non EU/EEA countries. Proof of speaking and understanding English in line with the Common European Framework of Reference (Language) is now a mandatory requirement.