English Language Schools In The UK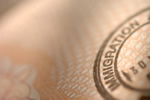 English Language Schools In The UK
In 2011 the British government launched a major shake-up of English language schools in the UK after finding many were simply 'visa mills' enabling migrants from outside the EU/EEA and Switzerland to gain access to the UK. Since then, language schools aimed at migrants have to be registered and accredited before student applicants are granted visas to study here.
There are a number of options for studying the English language in the UK including private educational establishments, language centres in colleges of further education and universities, local authority evening classes, charities running courses and educational trusts. The most relevant qualifications required by employers are the IELTS levels 2 and 3, with a qualification in Business English also useful.
The International English Language Testing System (IELTS) is the world's leading English language test, recognised by national and international employers and taken by over a million every year. It covers reading, writing, speaking and listening skills in a real-world manner, and is recognised by the UK immigration authorities as a qualification for the points-based Tier2 (General) visa.
For many migrants coming to the UK, further study in the English language will vastly improve job prospects as well as being a vital aid to integrating within the British community. The British Council website (http://www.britishcouncil.org/) has a full list of examination boards whose approved English language courses are offered at reputable, registered schools and colleges across the UK.
Courses offered by various UK universities including Bradford, Cardiff, Durham, Liverpool, Brighton, West of England, Leeds, Essex and Sussex Universities as well as Brunel University in London give high standards of learning and a vibrant student environment. Study costs vary according to the length of the course and examinations fees are normally included.
Private educational institutions that offer a range of English language courses are found in all major cities, usually giving a choice between group classes and one-to-one tuition. Charges for group classes in the capital range upwards of ?2,580 for a 12-week course in Basic English and ?2,480 for an eight-week course in Business English.
Studying English in the provinces is marginally less costly, averaging around ?2,000 for a 12-week course in Basic English. Fees tend to be similar in all British Council accredited language schools, wherever they are located, with learning in the capital involving higher fees as well as higher costs for accommodation and living.