Welcome to the Emigration Destination Guide for emigrating to Cyprus here at emigrate.co.uk.
Emigrating to Cyprus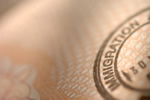 Immigration to Cyprus is always subject to changes from time to time. This makes it necessary for people who want to work and live or even visit here to check on the Cyprus embassy in their country for updated information on requirements for entry as well as residency. This is especially true for citizens of countries that are not under the...
Latest Cyprus Emigration News: