UK General Visa Requirements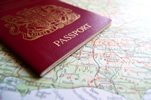 UK General Visa Requirements
At the present time, UK immigration rules are undergoing changes considered necessary to stem the flow of large numbers of immigrants from non-EU countries, although citizens of the European Union are permitted to enter the country and stay indefinitely without requiring a visa. If you are planning to immigrate to the UK, regular checks for any changes to the relevant government website, www.ukba.homeoffice.gov.uk/visas-immigration/ are advised.
European Union nationals
Citizens of the European Economic Area and Switzerland can come to live and work in the UK without visas or permission to work, provided they are able to support themselves. The exceptions are citizens of Bulgaria and Romania, who will need to apply for an accession worker card covering the first 12 months of employment, after which an extension of the card is not required. Those intending to become self-employed do not need the card.
The right to live and work in the UK granted to EU nationals is extended to their families in most cases, defined as spouse or civil partner; children or grandchildren under 21; parents or grandparents of you or your spouse/civil partner. If arriving as a student, 'family' applies only to your spouse/civil partner and your dependent children. Other dependent family members must prove their dependency, and couples without official commitments to one another must prove a durable relationship. If your family members are not EU nationals, an EEA family permit and residence cards must be obtained.
Non-European Union nationals
Non-EU nationals may be allowed to settle in the UK on a permanent basis after they have lived in the UK under certain immigration categories including high-value migrants; Commonwealth citizens with UK ancestors; skilled workers, and partners, children and dependents of people already resident in the UK. If you are planning to marry or form a civil partnership with a person already living in the UK, you may request a 6-month visa and switch to 'civil partner' or 'spouse' after your ceremony.
UK work-based categories for non-EU nationals are based on a points system related to your qualifications, experience and the type of jobs available to migrants from outside the EU. Knowledge of the English language is normally required, and only a certain number of applicants per category is allowed each year.
Immigration point-based categories also apply for non-EU national adults wishing to study in the UK, with stricter laws now applicable to educational establishments offering courses, particularly in the English Language sector. The relevant category for adult long-term study is 'general student', with most allowed to work while they are studying. Admission is dependent on educational qualifications in your home country as well as the length of time you intend to stay in the UK, your means of support and the study course and school you have chosen.