Immigration Costs And Red Tape In The UK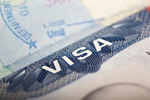 Immigration Costs And Red Tape In The UK
The costs of arrival in the UK with legal permission to stay and work vary according to the country of origin and each prospective migrant's needs. Red tape, unless you are from an EU/EEA country or from Switzerland, is a heavy, confusing burden, especially if family members are included. The best way at present, due to continuing changes in rules and categories, is to engage a legal consultancy firm specialising in visa provision and advice.
Nationals of EU and EEA member states and Switzerland may arrive in the UK, stay indefinitely and work without needing to apply for a visa or permission. Provided any accompanying dependents and legal spouses or civil partners are also EU/EEA or Swiss nationals, they can also arrive and stay visa free. No costs are applicable to this category.
For non-EU/EEA or Swiss dependents, spouses or civil partners accompanying a national of the countries included, a family permit must be obtained. This service is also free. Visa costs for those outside the EU/EEA and Switzerland vary according to the points-based tier to which they apply; for example, a Tier 1 application from outside the UK costs ?800, from inside the UK by post ?1,000 and in person ?1,300.
For Tier 2 visas in the General section, including skilled workers on inter-company transfers, the fee for an in-UK personal application is ?850, an in-UK postal application ?550 and an application from outside the UK ?400. Charges for each family member are ?425, ?275 and ?400 respectively. Nationals of Croatia, Turkey and Macedonia pay a reduced fee.
Tier 4 (General) application costs are lower, with the category also including student visa applications, and are set at ?702 for an in-person application, ?386 for postal applications within the UK and ?255 for those applying from outside the UK. Family visa charges are ?351, ?193 and ?255 respectively for each family member, whether spouse, children or older dependents.
In the case of Tier 4 (General), if family members apply to join a non EU/EEA or Swiss visa-holder in the UK at a later date, the fees are much higher. Tier 4 dependents are charged ?850 for in-person applications, ?550 for postal applications within the UK and ?255 for outside application. Applicants should check the UK Border Agency's website regularly as tiers may be closed or categories and charges changed.