Business And Long-stay Visas In The UK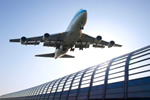 Business And Long-stay Visas In The UK
Visa regulations for both business and long-stay entry into the UK depend largely on your country of origin, with nationals of the EU member states given advantages over and above non-EU nationals in accordance with European Union law. At the present time, the UK is only accepting workers needed in specific sectors and potential immigrants should note tougher rules are being introduced.
European Union nationals
Provided evidence of self-support is given, citizens of all EU countries may live and work in the UK indefinitely without needing visas or permission to work. The exceptions to this rule, current until the end of 2013, are Romanian and Bulgarian nationals, who must obtain permission via an Accession Worker Card covering their initial 12-month period in employment, unless they are planning to be self-employed. The card will not need renewing at the end of the period.
According to EU law, most families of EU nationals working in the UK are included as dependents and allowed indefinite stays. 'Family' includes spouses, civil partners, children and grandchildren under the age of 21, and the parents and grandparents of both the immigrant and spouse or civil partner.
Couples without a legally-binding civil partnership must prove their commitment to each other and to the relationship, ideally in the long term. Further dependents may be admitted on proof of their dependency. Family members from non-EU countries must apply for an EEA family permit and a residence card.
Non-European nationals
The number of nationals of non-EU countries entering the UK for work purposes is restricted across all categories, and is dependent on qualifications, previous work experience and the number of jobs available at any one time in the specific employment sector. A good knowledge of the English language is important, as applications are point-based and an English test is given.
A job offer prior to visa application is useful, although the points system will still apply. Categories include high-value migrants with exceptional talents, entrepreneurs, investors and recent foreign graduates from UK universities, all of whom can enter the UK without a job offer. Skilled workers generally need a job offer, with the employer sponsoring the visa application, and temporary workers will need a sponsor to work for a short period.
Applications to work in the UK will also be considered from representatives of overseas companies, overseas newspapers, news agencies and broadcasters. Domestic workers can apply, giving their prospective employer as a sponsor, and Commonwealth citizens with at least one UK-born grandparent may also apply for a work permit.
Long-stay visas for non-EU migrants
Indefinite leave to remain may be granted to non-EU migrants legally living and working in the country over a period of time, although an income requirement may be introduced. Partners, elderly dependents and children of British nationals may be given immediate leave to settle. In the case of dependents of migrants on work visas, proof of ability to support may be required.