National Parks In The UK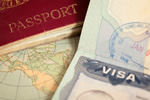 National Parks In The UK
The UK's 15 national parks are the country's breathing spaces, maintained at government expense and protected from development or over-usage. Lakes, moors, mountains, wetlands, meadows, forests, coastlines and dales are open to exploration, hiking, walking and other outdoor sports and are easily accessed via the UK's excellent road and transport system.
The Cairngorms National Park is set in Scotland amid the stunning spectacle of Britain's massive and highest mountains, with forests, lochs (lakes), rushing rivers, moorland and many protected wildlife species. Trekking, walking and hiking in summer and skiing in winter attract tens of thousands of visitors year-round.
The Derbyshire Peak District's vast stretches of unspoiled moorland is dotted with historic towns such as Buxton and the breathtaking 'Stately Home' mansions of England's landed gentry. Over 100 conservation areas preserve its flora and fauna and almost 3,000 listed buildings, including magnificent Chatsworth House, tell of the region's architectural heritage.
The Yorkshire Dales boast outstanding natural beauty, with rushing streams and rivers, rolling hills and valley towns and villages with charming stone-built cottages nestling in the shelter of the Pennine Range. Wildlife habitats are carefully preserved and the region enjoys a rich cultural heritage.
The New Forest is a unique region, having first been established as the hunting ground of England's medieval kings. Even now, its residents have the right to allow their livestock to roam freely and the region includes spectacular coastlines, heathlands, forests and the famous New Forest ponies.
The mysterious West Country moorland wildernesses of Dartmoor and Exmoor have a history of hauntings, smugglers, brigands and ancient mines, with Dartmoor home to the infamous prison and ancient burial mounds. Rugged scenery, perilous bogs, tiny moorland villages and remote tracks add to the magic.
Northumberland is England's northernmost point, set below the Roman Hadrian's Wall, built to keep the Scots from invading Roman Britain. Ancient castles, remote lakes, dramatic hills and traditional market towns define this iconic region with its links to the earliest history of the mainland of Britain.
The Norfolk Broads are England's largest inland waterway region, set on the North Sea and home to tidal rivers, canals and locks stretching over 200kms.
Picturesque canal barges are the way to explore the region, with waterside pubs and historic market towns and villages making for a fascinating journey.
Other protected natural treasures in the UK include the Lake District, Snowdonia, the North York Moors, the Brecon Beacons, the South Downs and the Pembrokeshire Coast, all of which are part of Britain's National Parks.