Local Activities In The UK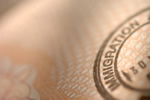 Local Activities In The UK
Each local district in the UK has its own appeal as regards leisure activities as well as general things to do which range similarly across the UK. Sports, whether participating or watching, are favourites, with the top of the list being football.
Famous and not so well known club stadiums are found in cites, large and smaller towns, with matches from Premier League to the lowest level regular occurrences, and supporters' clubs for dedicated fans.
Another popular, quintessentially British sport is the game of cricket, played at the international level at London's Lord's Cricket Ground and on village greens and in parks across the country. Cricket clubs are common in rural areas and golf clubs at all levels from exclusive to local council-provided are plentiful. Rugby is a traditional game here, with Wales and the north of England its heartland.
Recently, athletics has received a boost due to the 2012 London Olympic Games, with running tracks rejuvenated in many large towns and cities. Swimming has always been popular, with council-run swimming baths in most urban areas, often within the same building as a health and fitness club. Cycling clubs are also a recent revival of a traditional British activity, and horse-riding is another favourite sport.
The boom in exercise therapy hit the UK in the late 20th century, with fitness facilities boasting the latest in exercise machine technology springing up all over the country, with trained fitness professionals on hand to advise and create personal workout routines. For those with health problems who wish to exercise, specialists in the field of medical fitness therapies are also employed.
London and other cities are hubs for cultural events and activities such as visiting museums and enjoying concerts, operas, ballets, plays and other theatrical performances. The capital is best-served, but many theatre companies go on tour around the UK after a successful London run. Annual music festivals such as Glastonbury and the iconic theatre and music lovers' dream, the Edinburgh Festival, draw millions every year.
British schools are the focus of many local activities, with parent-teacher and other groups holding fund-raising and fun events where it's easy for incomers with children to find new friends. Another traditional activity is the local pub with its quiz nights, annual outings, locally organised sports events and music nights as well as varied and interesting local people ready to welcome new arrivals on the scene.