Cost Of Local Travel In The UK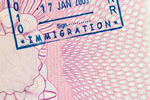 Cost Of Local Travel In The UK
The cost of living in the UK, including local travel by bus or rail, is among the highest in the world, with fares varying by journey and the company providing the service. Those living in London will find London Underground the fastest way to get around and across the huge city, with the Oyster Card pre-payment system the most convenient method.
London Underground routes are divided into six zones, with Zone I covering the central area. A single-ticket journey in Zone I costs ?4.30; the Oyster Card rate is ?2.00 and can also be used on London's extensive municipal bus network. Similar savings are made on longer journeys, as seen below.
Peak-time single ticket journeys between Zone I and 2 also cost ?4.30, with Oyster Card journeys set at ?2.70, or ?2.00 for off-peak travel. From Zone 1 to Zone 4 or Zone 6, single tickets are ?5.30, with Oyster Card peak time rates at ?3.60 and ?4.80 respectively and off-peak travel at ?2.60 and ?2.90. Using the Oyster Card method gives a large financial advantage if you're travelling regularly.
An alternative method is to purchase a weekly or monthly Travelcard, giving discounts on full fares although, confusingly, the Travelcard is usually loaded on an Oyster Card. For bus travel, pre-payment by ticket machine or payment by Oyster Card is essential, as there are no conductors on modern buses. In January 2012, a flat fare of ?2.30 if a ticket machine is used and ?1.35 if using an Oyster Card was introduced.
London's commuter overground rail service is very comprehensive, and reaches out to the far suburbs and satellite towns around the capital. Oyster Cards are also used across the network and save money over single ticket rates. If you're considering driving in London, remember that traffic conditions are often hell and parking on arrival, especially in the city centre, is expensive and hard to find.
Generally, the cost of local travel in the rest of the UK is less expensive than in London, although services are not as comprehensive except in major cities such as Manchester and Birmingham. Glasgow is the only other UK city with a dedicated underground metro system, although Manchester, Sheffield, Birmingham and Nottingham have on-street rapid transport systems. For example, the average fare for train and bus travel in and around Manchester is ?3.00, with the Birmingham light rail system charging slightly more.