Paperwork Involved In Buying Or Renting Property In The UK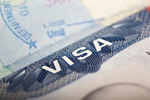 Paperwork Involved In Buying Or Renting Property In The UK
If you are considering buying a property in the UK, it is essential to engage a solicitor (legal expert) experienced in the process of conveyancing, (buying and selling property), as the contract and other paperwork required must be prepared by a qualified solicitor and legally binding. If you aren't confident with your knowledge of the English language, you will need either an interpreter or a bilingual solicitor.
The most important legal document is the sale contract itself, as it protects both the seller and buyer. Terms of the contract must include the price, the amount of deposit already paid, the completion date and any terms and conditions as stated by both the seller and the buyer, while the date of exchange may be agreed but left blank if no decision has yet been made.
The contract becomes legally binding after its signing by both parties in the deal and cannot be changed after the date of exchange of contract, nor can any deposit paid by the buyer be returned if the sale is not completed. It must also include any rights of way, covenants applying to the property and the seller's title to the land on which the property stands.
All occupants of the property for sale over the age of 17 years should sign the contract in order to ensure the property has vacant possession at the conclusion of the sale. If the buyer is obtaining a mortgage, various documents and proofs of earnings will be required by the mortgage provider and will be checked to ensure accuracy.
Proof of residence in the UK and proof of identity will be required under anti-money-laundering laws, with utility bills often required for proof of residence. An employers' reference including your salary is needed or, for the self-employed, proof of earnings. Self-certification mortgages are no longer available. Credit references will be checked and a rent book may be requested.
If you are planning on renting a property, you will be asked to prove you have a legal right to stay in the UK if you are from a non-EU member state, and will be asked to prove your identity, if you are from EU, EEA countries or Switzerland.
You may also be asked to pay your rent via a direct debit or standing order from your UK bank.